Spudsy Sweet Potato Puffs Coming Soon at Tropicana Wholesale
Published: 05/11/2018 12:02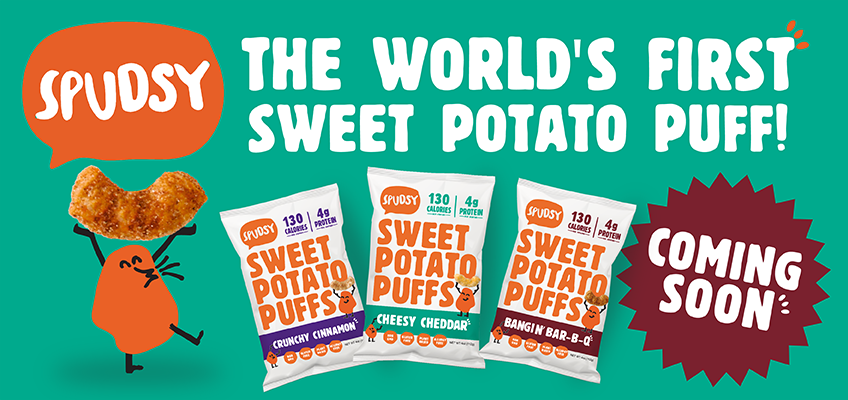 We're Super excited to announce we're an official stockist of Spudsy, Sweet Potato Puffs worth smiling about!
Here's what they had to say…
"Spudsy was created because we just couldn't seem to figure out why no one else was making a Sweet Potato Puff.. So we decided to make one ourselves! Spudsy is a SUPERFOOD SNACK the whole family can enjoy, guilt free! We are made from real sweet potato & baked not fried. Our puffs are the first EVER line of Sweet Potato Puffs that come in three delicious flavors and are Vegan, NON GMO, Gluten Free and Allergen Free! So quit choosing our in-laws, the "potato chip" at the grocery store and try one of Spudsy's great flavors today."
WHY YOU NEED THESE NOM NOMS.
• Gluten Free
• Allergen Free
• NON GMO
• Plant Based (Vegan)
• Potato chips are sooo yesterday.
• They are more nutrient dense than those other puffs you eat.
The only decision is, which flavor will you try first?
• Cheesy Cheddar
• Bangin' Bar-B-Q
• Crunchy Cinnamon
Mmm decisions decisions, why not try all three!
For more information, please call the Sales Team on 0121 313 6738.