TREATS THAT HELP YOU STICK TO YOUR NUTRITIONAL GOALS
Published: 03/10/2022 12:19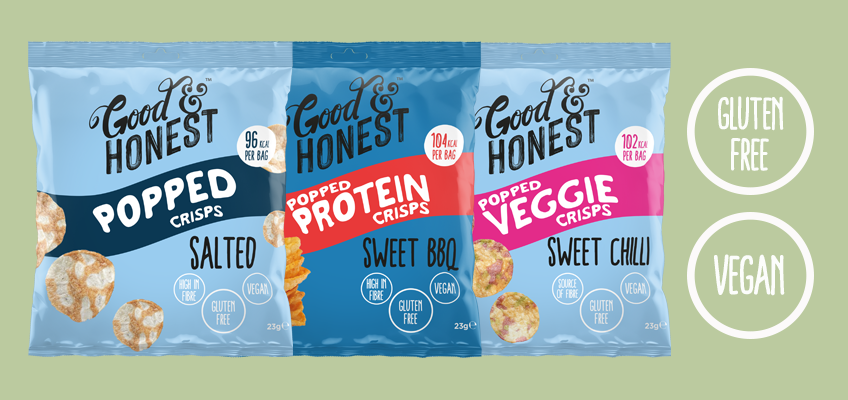 At Good & Honest, we never use artificial preservatives, colours or flavours, and our snacks are never fried. We use innovative technology to "pop" our snacks, giving them the signature crunch that you'd expect, without the negative health credentials that result from frying snacks in oil.
Our popped crisps come in three families; core, veggie and protein. Our quirky, colourful veggie crisps are either made with real green peas, potato and black beans, or chickpeas, sweet potato and green peas.
For those looking to increase their protein intake, our protein enriched flavours contain at least 20g of protein per 100g.
Good & Honest was founded with a simple mission in mind: good ingredients, honestly made.
Shop Good & Honest here.