BSN'S MOST INTENSE FAT METABOLISING FORMULA EVER!
Published: 20/10/2016 10:11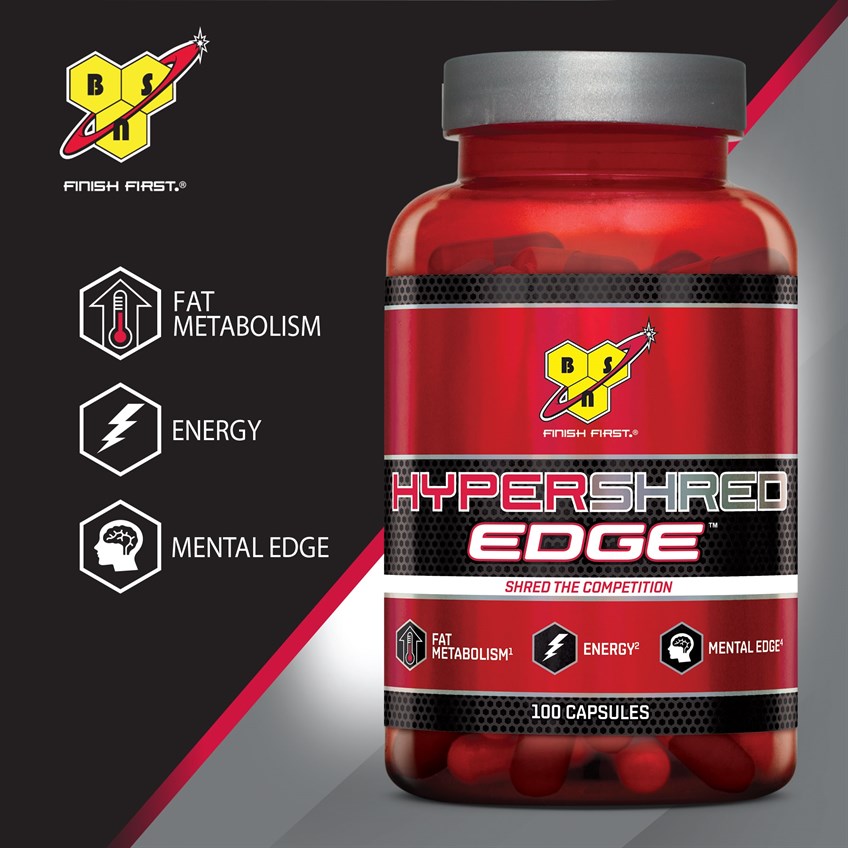 NEW HyperShred by BSN is on it's way to Tropicana Wholesale!! A welcome addition to our Weight Loss category, we are proud to be a UK distributor for BSN and can expect this new energy and weight management product into our warehouse by the end of October!
BSN HyperShred Edge is BSN's most intense fat metabolising formula ever! A powerful combination of Caffeine, L-Tyrosine, MaxiTherm, Cognizine, Green Tea, Yerba Mate and Zinc which combine to support fat metabolism, energy and focus – giving you the edge you need to shred the competition. Simply take two capsules twice daily. HyperShred is a fantastic product to stack with BSN's DNA CLA – use in conjunction to shred the competition and Finish First!
Look out for a new deal on BSN's HyperShred in November!!