iPRO: The Healthiest Hydration Choice
Published: 23/02/2022 11:10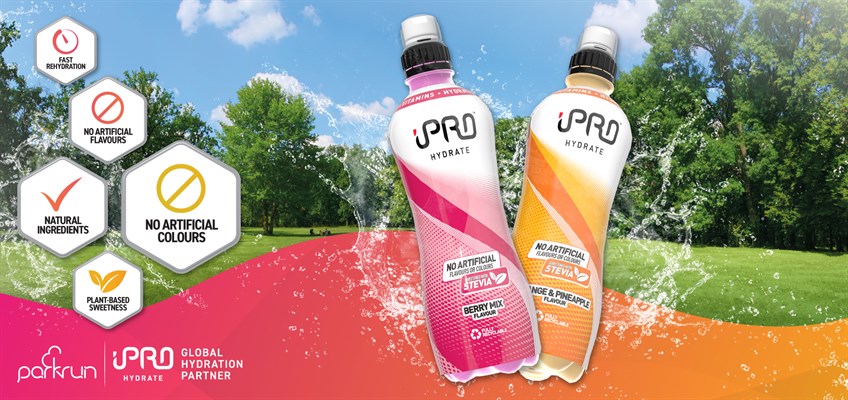 Added sugars are one of the most prominent risk factors to our health, with nearly a quarter of added sugar in our diets coming from fizzy drinks, sweetened juices and squashes. Many of us are watching out for high sugar content, unregulated caffeine amounts, and redundant artificial ingredients. And we're becoming increasingly conscious about consuming drinks that benefit our health.
One brand leading the charge in mindful drinking is iPRO, a healthy hydration brand supported by parkrun, the world's largest active community. The brand's flagship range, iPRO Hydrate, is fortified with essential vitamins and delivers full fruity flavour with every hydrating drop. Containing less than 3g of sugar per 100ml, the range is the perfect low-sugar alternative and a healthier choice for those with high blood glucose levels.
iPRO are one of the few brands to innovate with nature by using zero-calorific Stevia extract to sweeten their drinks. Stevia is a small shrub-like herb native to South America, known to be 200 times sweeter than sucrose and abundantly healthier. Its non-calorific content helps regulate body weight and prevent weight gain, making it the perfect addition to a healthy lifestyle. Try iPRO Hydrate for yourself in Berry Mix and Orange & Pineapple!