Win a Trip to Las Vegas, plus tickets to the Olympia 2020
Published: 18/02/2020 10:42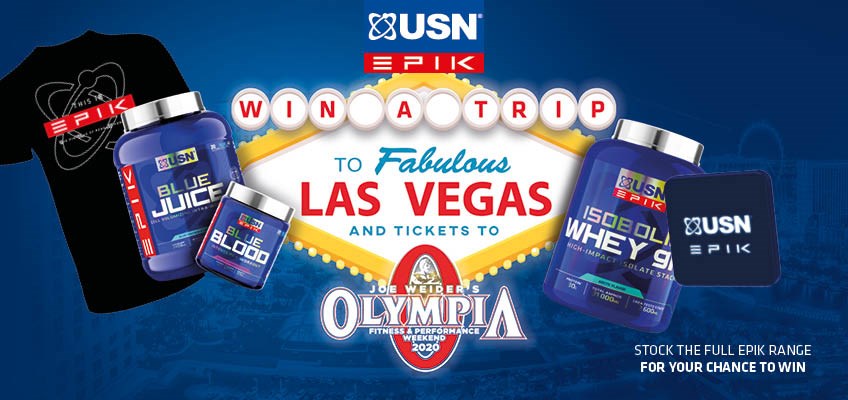 STOCK THE FULL EPIK RANGE FOR YOUR CHANCE TO WIN*
WHAT'S ON OFFER:
USN are offering the trip of a lifetime! The winner of the EPIK competition will receive flights to Las Vegas with accommodation and tickets to attend Mr Olympia 2020.
HOW TO ENTER:
Buy at least 1 of each of EPIK product and upload an image of your Epik display to instagram. Tag @USNUK and use the hashtag #EPIKVEGAS. For every EPIK stack you buy, you'll receive 3 limited edition EPIK t-shirts and an EPIK wireless phone charger!
HOW WE WILL PICK THE WINNER:
The store with the most creative and eye-catching display will win the tickets! USN will pick the winner in March and announce the winner on our social channels.
COMPETITION PERIOD:
You have to buy EPIK from the 3rd of Feb until the 28th of Feb. Pictures of your EPIK display must be uploaded within that time period.
Speak to our Sales Team for more information on how you can win this exciting trip of a lifetime. Call 0121 313 6738.