Who ate all the cookies?
Published: 08/11/2018 10:11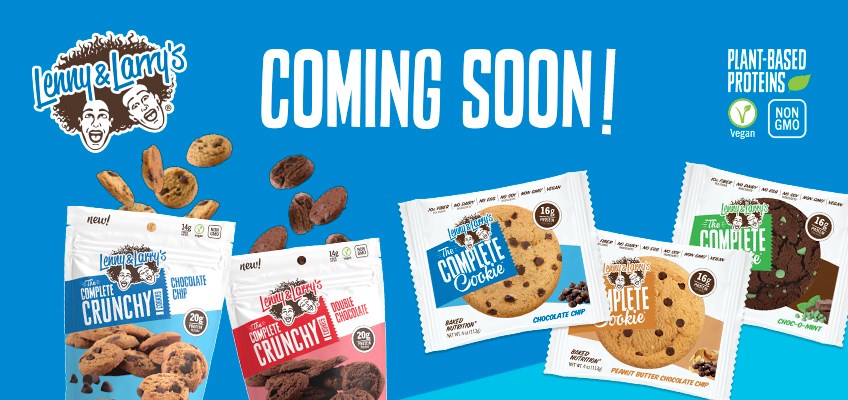 Who can resist a cookie? Well those who can't say NO to a Cookie are in luck as Tropicana Wholesale are soon to be taking stock of The Complete Crunchy Cookies by Lenny & Larry's.
The NEW bite-sized Complete Crunchy Cookies are like no other cookie on the market! Snack friendly and convenient, you won't believe the amount of clean plant-based protein and fibre they contain. With the most addicting crunch and incredible taste, you can feel great about finishing the whole bag!
Mouth-watering Chocolate Chip flavour tastes just like it should. Filled with the perfect amount of smooth and creamy chocolate chips, they will easily become your new favourite snack.
What's crunchy, golden brown, and perfectly round? Cinnamon Sugar Crunchy Cookies! With the right balance of sweetness and dash of cinnamon, you won't be able to stop at just one. True story!
Is there such a thing as too much chocolate?! We think not! Meet the delectable Double Chocolate Crunchy Cookies. Every crunchy bite is filled with the rich taste of cocoa and chocolate chips to satisfy your chocolate sweet tooth.
What are you waiting for? Join in on the YUM!!
They come in 2 size formats, 12x35g and a 120g resealable bag.
Check out the Lenny & Larry's brand page for more information or call our Sales Team on 0121 313 6738