What is BEPPS?
Published: 28/01/2020 14:26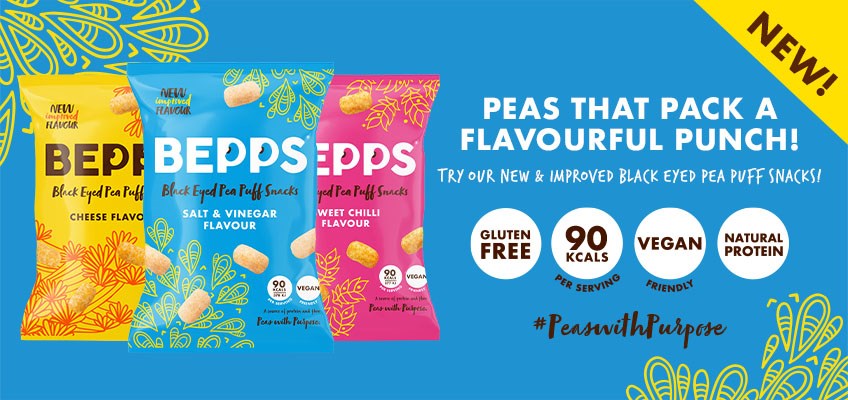 BEPPS Snacks is a nutritionally rich and low calorie range of delicious Black Eyed Pea Puff Snacks that are Vegan Friendly, Gluten Free and Dairy Free.
We've created a tasty range of melt in your mouth, filling and healthy puff snacks that come in three delicious best loved flavours.
Our snacks have no GMO or MSG, no starch, are soya-free, are low in fat and sugar and have more protein per pack than a lot of healthier crisps and crisp alternative snacks.
As a brand, we believe in snacking good and doing good, which is why we give 10% of our profits to a new charity each year to maximise our global reach and donate thousands of packs per year to charities.
BEPPS Snacks will be added to our healthy snacking range this January. For more information, please call 0121 313 6738.