Welcome to Spend4Rewards
Published: 15/05/2019 12:25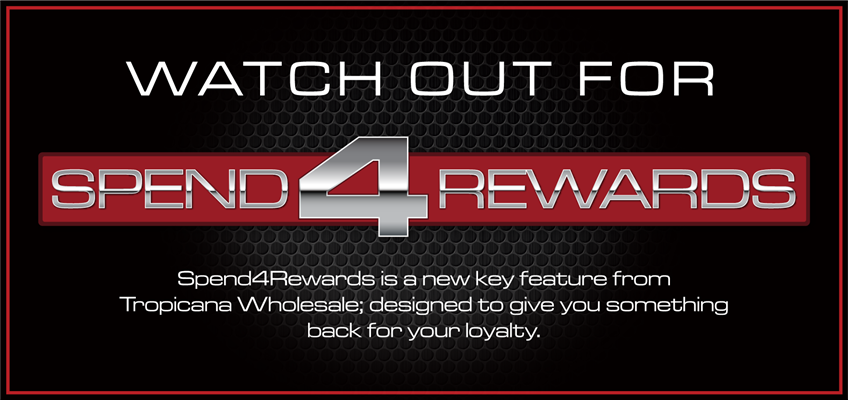 Spend4Rewards is a new key feature from Tropicana Wholesale; designed to give you something back for your loyalty.
How it works
Each month we will set you a sales target based on your spend in the previous month. When you achieve your set target, you will automatically receive your reward for the following month.
You will find your own Spend4Rewards target under the My Account section once you are logged in. Here within the Dashboard you will see exactly what you have left to spend to hit your target and receive your reward. This is displayed on the left hand side. Underneath you will find the time left to hit your target. On the right hand side you will see your spend from the previous month, and also your spend so far for the current month.
For more information about the Spend4Rewards program, please call the sales team on 0121 313 6738.