WHAT A TRANSFORMATION...
Published: 24/07/2017 10:11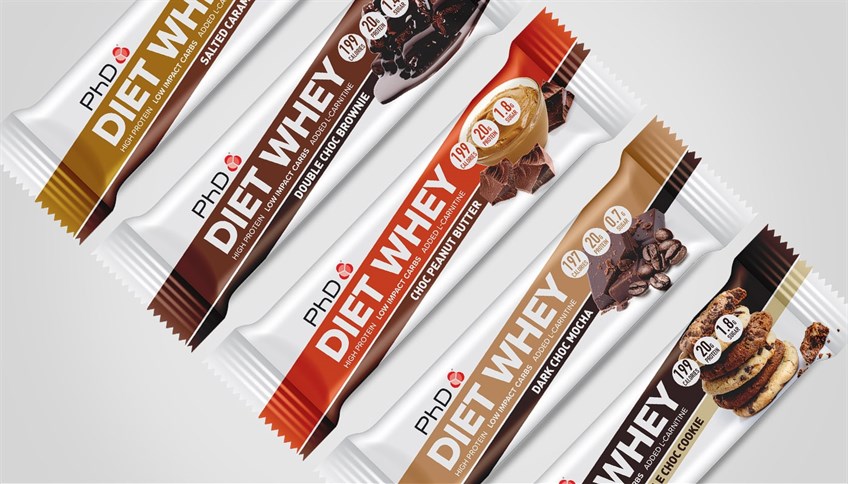 After the record breaking launch of the new PhD Smart Bar ™ we are now really excited to launch the new and improved Diet Whey Bars. Now 30% bigger at 65g, the new Diet Whey Bar now contains a delicious layer of caramel running through the soft centre, as well as protein crispies in the dough to give a greatly improved taste and texture.
The bar replaces the existing Diet Whey Bar, but still has less than 200 calories with under 2g of sugar and contains 20g of protein per bar. These bars are available in five amazing flavours; Salted Caramel, Triple Choc Cookie, Dark Chocolate Mocha, Choc Peanut Butter and Double Chocolate Brownie, ensuring there is something to suit all lovers of chocolate and indulgence.
For more information, please contact your Account Manager at Tropicana Wholesale by calling 0121 313 6738