The Ultimate High Protein, Low Sugar Hydration
Published: 05/03/2019 09:47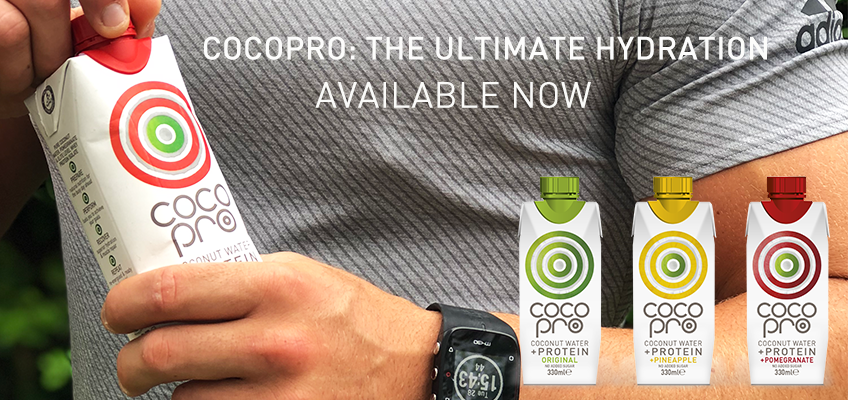 Our CocoPro drinks range, founded by former international rugby player Rory Lawson who had become increasingly frustrated by the number of unhealthy drinks on the market, promises to deliver the ultimate hydration without a hefty sugar content.
Made from all natural ingredients and only natural sweetener, each delicious flavour of CocoPro contains only a low level of naturally occurring sugars with less than 100 calories per carton. Each carton is packed with electrolytes, protein and 100% of your recommended daily intake of vitamin c, ensuring maximum hydration and muscle repair in one! With Original Coconut, Pineapple and Pomegranate to choose from - which will you try first?
Alongside our great nutritionals and Informed Sport certification, we pride ourselves on producing delicious, tasty and 'gluggable' drinks! But don't just take our word for it - professional athletes including Manchester United, Watford FC, All Blacks and the Barbarians also enjoy CocoPro.
To find out more, call our Sales Team on 0121 313 6738.