The ABC of CBD
Published: 01/11/2018 16:26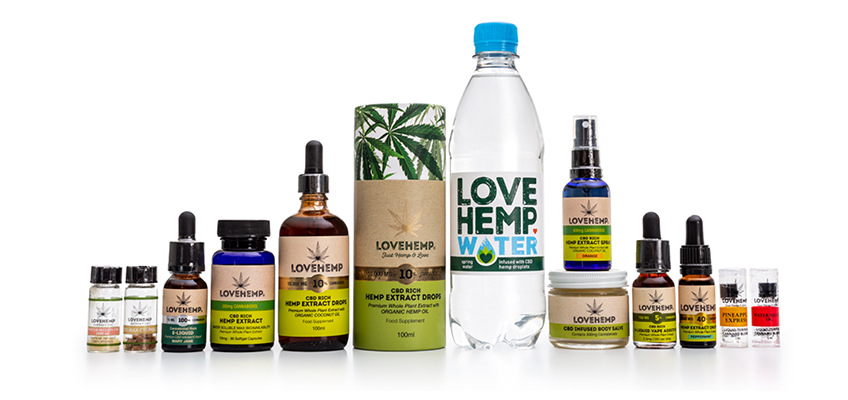 These days, you can't go anywhere without hearing about CBD or Cannabidiol. As most articles on the topic will make clear, CBD won't get you 'high' - it's THC (from marijuana) which has that effect and since CBD is from hemp (which has virtually no THC), this isn't an issue. So CBD won't get you high but it does seem to have some very useful effects! Currently, it is being promoted for doing everything from reducing anxiety and inflammation to treating cancer. As I will discuss in more detail, the first two uses seem to be quite legitimate, however, the cancer claim is more complex. In addition to these benefits, it seems to also have some therapeutic effect for pain, arthritis, migraines, Parkinson's, schizophrenia and others.
Let's just deal with that cancer claim first: when CBD started going mainstream and being used by people who don't call each other 'dude', it had a lot of critics. This is probably because a small number of rogue tree-huggers were actually promoting CBD and cannabis as a cancer 'cure'. So because of this previous deceitful marketing, quite a few people probably assumed most of the other therapeutic claims were similarly exaggerated. The fact is that while some research indicates that cannabis may slow tumour growth in test tubes, the evidence in living, breathing humans is not yet convincing, however, it may help with appetite, pain management, sleep and sickness associated with cancer or its treatment.
OK, now that we've cleared up the claims around the big 'C', let's look at what cannabis can do: 1) One of the most reliable effects of CBD is relief of anxiety - this effect has been demonstrated in several human studies, animal studies and in people who were just stressed, through to people who had established anxiety disorder. 2) Another well-established effect is reduction of inflammation - literally hundreds of studies have been published on this effect, which may be applicable to gut diseases, diabetic inflammation and even excess exercise-related inflammation. 3) Another useful effect of CBD seems to be sleep - although the research isn't all consistent, there does seem to be an effect which is beneficial to the quality or quantity of sleep and perhaps even avoiding sleepiness during the day. So for people who go to the gym and want to avoid excess stress, inflammation and get more sleep, CBD is showing good promise in helping to achieve all of these goals.
Tropicana Wholesale currently stock new brand Love Hemp. The range includes CBD Gummies, Water, soft gels, Cannabidiols and Hemp Oil Sprays. Visit the Love Hemp page by clicking here.