Temporary Cut Off Times
Published: 04/10/2019 09:50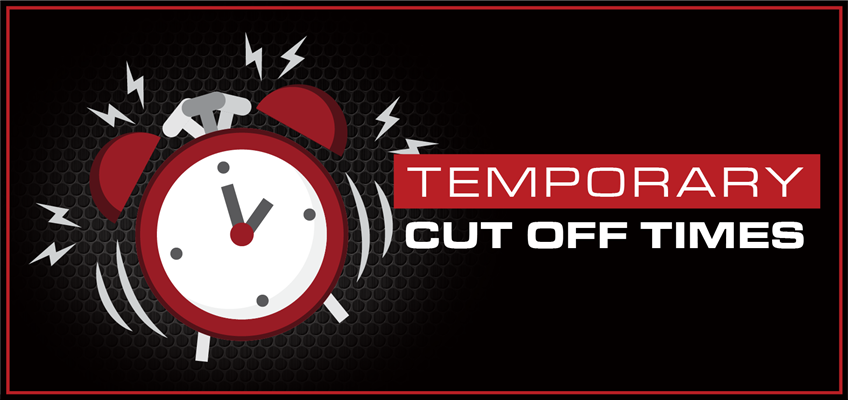 We are making some vast improvements internally which may impact you and your order. Over the next month or so on a Friday only starting from the 4th October, the cut off time for placing your order will move from 4pm to 1pm. This is while we carry out essential changes in our warehouse facility.
These advancements will enable us to be more efficient in our picking & packing processes, and aid in our stock management systems – resulting in a slicker overall warehouse function.
Please continue to place your orders as normal and if it is before 1pm on a Friday, it will be delivered on the following Monday. If it is after 1pm then your order will be delivered on the following Tuesday.
All other cut offs and delivery information remain unchanged for Monday – Thursday.
Sorry for any inconvenience caused, and if you require further information please call our Sales Team on 0121 313 6738.