THE GRAND SALE - THE BIG BUNDLE GIVEAWAY!
Published: 19/06/2018 10:11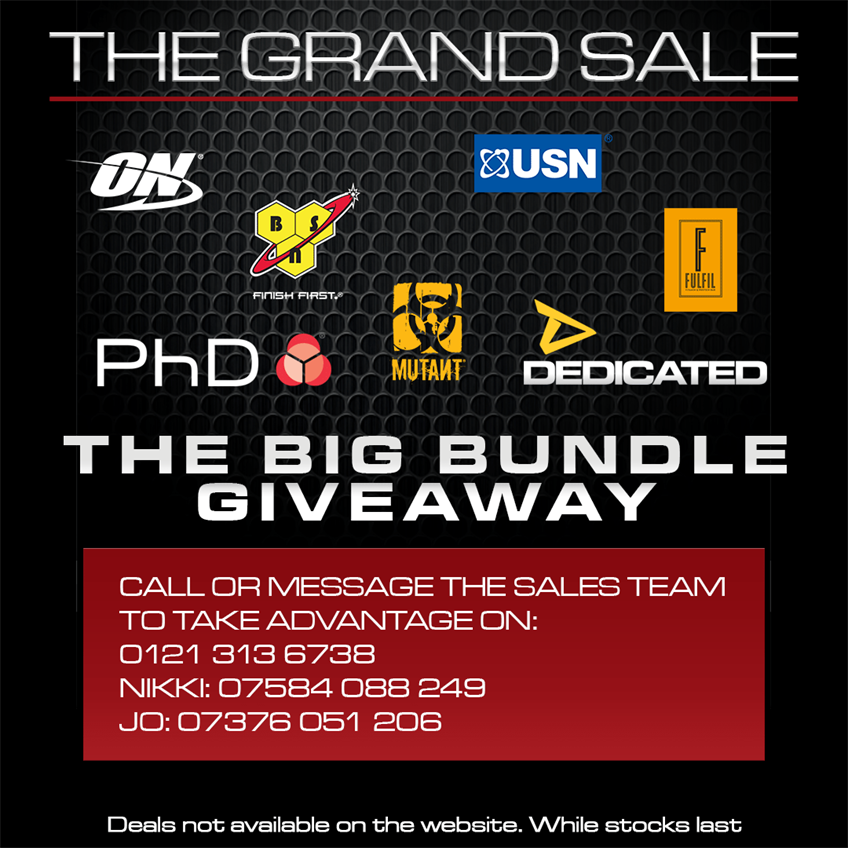 Today we're launching our exclusive 'The Grand Sale - The Big Bundle Giveaway!!' It's so exclusive, you won't find it on our website!
To take advantage of the agressive promotions we have on offer, please call the Sales Team on 0121 313 6738. Alternatively, you can text or What's App Nikki on 07584 088 249, or Jo on 07376 051 206.
We have some special spend deals on our Top Global Sports Nutrition brands such as Mutant and Optimum Nutrition. With each spend on each brand we're throwing in a very generous bundle - for free!!
Some freebies include Mutant Mega Mug 2.6 ltr, Optimum Nutrition Kit Bag, and USN Mega Shaker 1L.
Don't miss out on these fantastic deals, call us today and place your order!!