THE CRUNCH WITH A PROTEIN PUNCH – NEW FROM UFIT
Published: 13/03/2018 10:11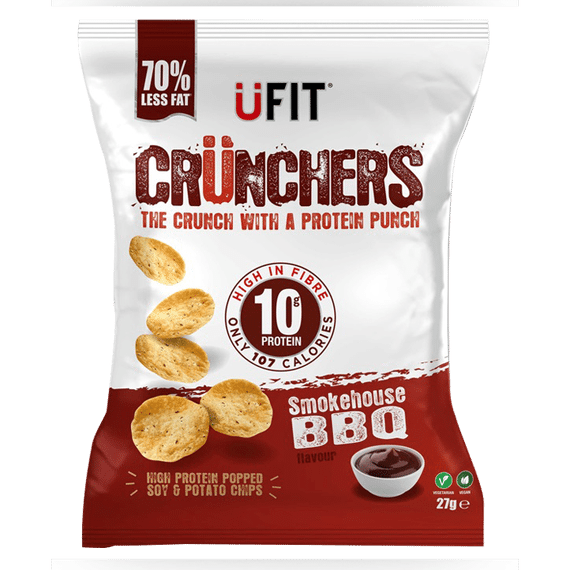 Just pop one in your bag or grab one at any time during the day or night for the healthiest, high protein snack! Helping to fill your hunger gap with all the goodness, with no more than 111 calories in each bag!
UFIT Crunchers offer the ultimate high protein and healthy on-the go snack in the form of a delicious high protein popped chip, but without the unhealthy fats and unwanted calories.
Bursting with three mouth-watering flavours:
Smokehouse BBQ
Sour Cream & Onion
Thai Sweet Chilli
UFIT Crunchers contain 10g of protein in each 27g bag, are high in fibre and contain 70% less fat than traditional crisps and suitable for Vegans (excluding the Sour Cream flavour).
To find out more, visit the UFIT Page on our Tropicana Wholesale website, or call your Account Manager today on 0121 313 6738