Stamina, Focus & Drive
Published: 18/09/2019 16:13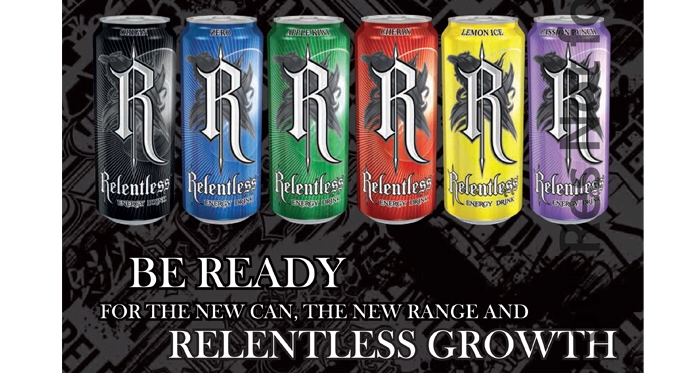 Relentless is the energy drink that gives you the energy, stamina, focus and drive you need when you need it. Launched in 2006 with the original 'Origin' product, it was the first energy drink in GB market to come in the larger 500ml format.
The complete product range is underpinned by a truly distinctive brand with an instantly recognisable visual and verbal language, as well huge numbers of loyal followers who respond to Relentless' community-driven marketing approach of providing valuable, culturally-relevant content for its audience.
Relentless is one of the newest members of our Energy and Endurance category, and will be available to buy this September. There will be 5 flavours to choose from initially, and they each come in cases of 12x500ml cans. For more details, please call our Sales Team on 0121 313 6738.