STEP UP YOUR SNACKING GAME – NEW FROM BUFF BAKE!
Published: 12/03/2018 10:11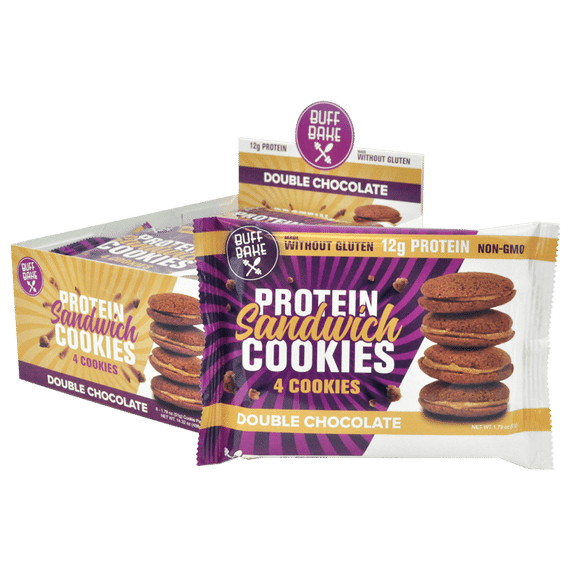 Who doesn't love a good old fashioned sandwich cookie?! Now you can treat yourself without the added guilt.
All snackers, nibblers, munchers and crunchers... Meet our latest high in protein, on-the-go, snacking creation. Crunchy cookies on the outside with protein nut butter on the inside!
Buff Bake have recently launched their new Protein Sandwich Cookie, and Tropicana Wholesale have it in stock NOW available to buy. This is the newest addition to the 'cookie' range from Buff Bake.
We have three delicious flavours, 12g of protein in each sandwich cookie, its gluten free, and no GM.
Buff Bake's Protein Sandwich cookies are the new and exciting way to get some extra protein in your diet! Enjoy rich, white chocolate peanut butter sandwiched between two crispy chocolate chip peanut butter protein cookies on the outside! With NO artificial preservatives, sweeteners or flavourings, this sweet treat will satisfy both the inner child and the responsible adult inside of you!
To find out more, visit the Buff Bake Page on our website, or call your Account Manager today on 0121 313 6738