Release Your Inner Goodness
Published: 11/02/2020 10:56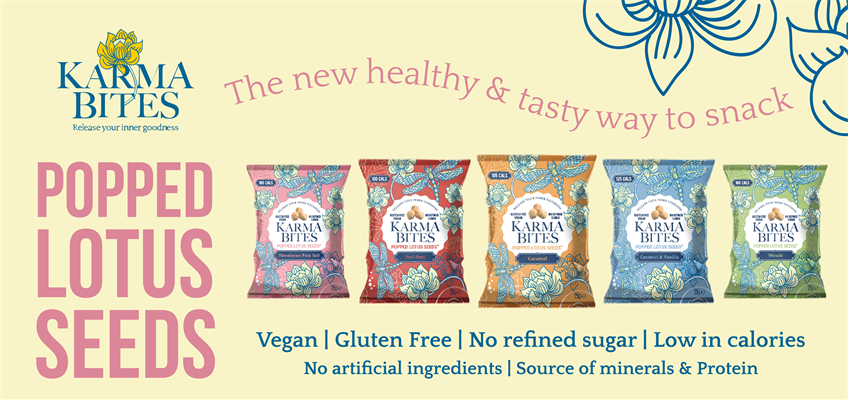 Our Story
Goodness goes a long way! For at least three generations, my family has snacked on popped Lotus seeds. For us, they have always been goodness personified – 100% natural, full of essential minerals and nutrients, with far-reaching healing properties.
Karma Bites was built on the ethos that 'Goodness Goes a Long Way'. That's because Karma Bites is super tasty and healthy – based on health and wellness from within. Goodness, with all that's happening in the world, is due a comeback. Karma, like goodness, is a virtuous cycle – you do good, you receive good. So, if you eat well, you feel good and consequently you do good.
What's in a Bite?
We harvest the seeds from the lotus flower family, they are then dried in the sun, the choicest seeds are popped in low heat to preserve the goodness. We gently toss them in a little olive oil (coconut oil for Coconut & Vanilla) to coat them with the delicious flavours. The 3 steps to good Karma:
1. Lotus seed extracted
2. Sun dried in low heat
3. Popped and flavoured
Try Karma Bites today and add them to your basket on your next order! Call our Sales Team on 0121 313 6738 for more information.