REFLEX NUTRITION ONE STOP® XTREME COMING SOON!
Published: 20/06/2018 10:11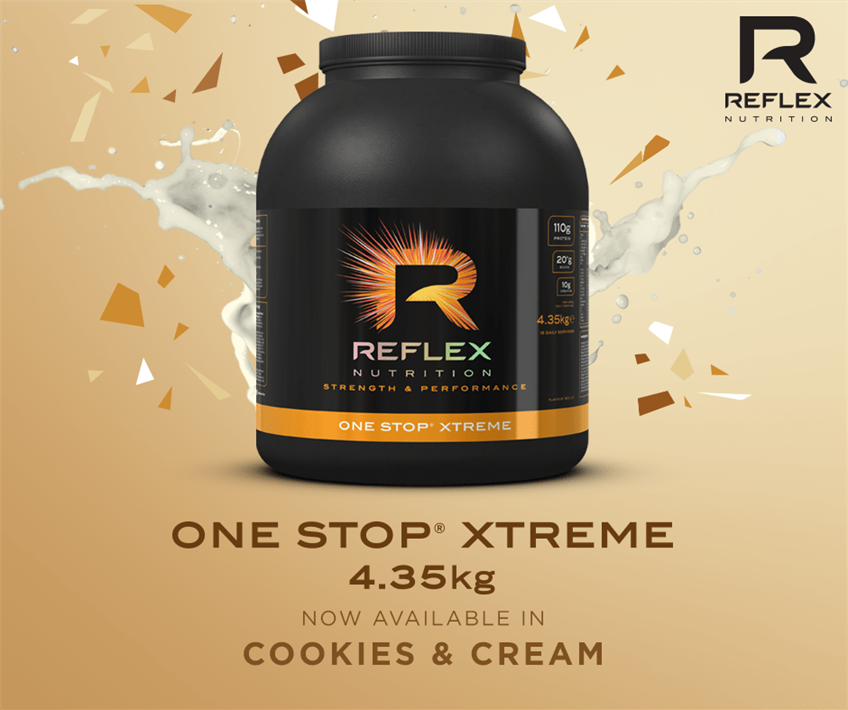 The ultimate all-in-one just got better. One Stop® Xtreme is now available in Cookies & Cream flavour!
One Stop® Xtreme is an all-in-one bodybuilding protein shake containing nutrients, and protein to improve muscle growth. It was originally formulated to give bodybuilders one shake with everything they needed in it and replace the need for numerous supplements. Having grown in popularity, Reflex Nutrition have now created an array of flavours to satisfy every taste bud – this product is available in Chocolate Perfection, Vanilla Ice Cream, Strawberries & Cream and now Cookies & Cream!
Suitable for vegetarians, One Stop® Xtreme contains 55g protein, 10.3g BCAAS and 73 carbs per serving. It also contains added zinc, magnesium and 100% recommended daily allowance of vitamins. This makes it THE shake to ensure you get the most out of your training and diet.
Keep checking Tropicana Wholesale to purchase this brand new flavour! To find out more, visit the New Product Page on our website, or call your Account Manager today on 0121 313 6738.