Power up Meal Times
Published: 15/03/2019 14:05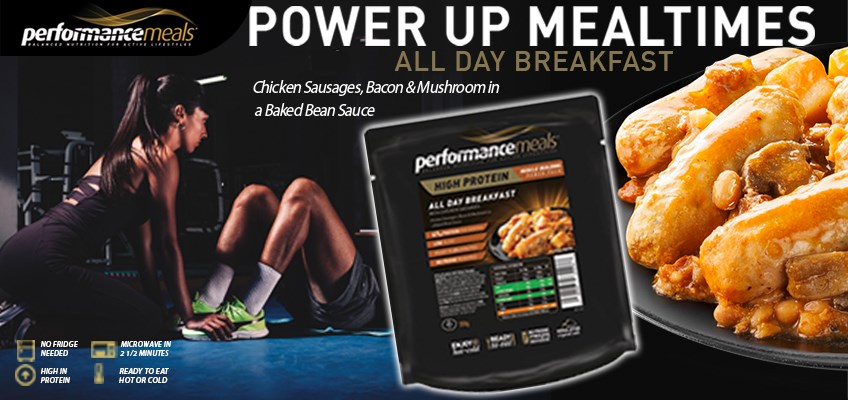 About
Frustrated with the nutritionally poor choice of pre-prepared meals already out there, Performance Meals founder, Mike Webb thought 'it's time to create something completely new!'
Launching Performance Meals into the industry in 2012 was exciting times as it was the only product of its kind in the industry and since then has continued to innovate.
I strongly believe that Performance Meals is a ground breaking product that will provide real benefit to anyone involved in fitness, sports, weight management or just healthy eating in general.
Time is precious and Performance Meals saves you time in that you no longer need to spend time prepping, cooking and washing up. Simply heat and eat in minutes.
Performance Meals have been developed by qualified sports nutritionists in conjunction with leading food technologists. Giving you and your body the best balance of nutrition possible, conveniently.
We hope that you enjoy our range of high protein meals and look forward to hearing your feedback!
Meals and Pouches
Performance Meals are high protein diet meals based on clinically tested research that clearly indicates a high protein diet helps to maintain a lean, toned body.
High protein meals are also suitable to use as bodybuilding meals to build muscle mass, and strength and are especially useful in the post workout (PWO) repair of muscle after exercise.
Performance Meals are designed by qualified sports nutritionists for individuals involved in sport and fitness, such as football, rugby, bodybuilding and due to Performance Meals high protein, low fat ratio they are also suitable for fat loss, dieting and slimming.
The Performance Meals pouch is a form of advanced food packaging that has, in many instances, replaced the need for canning. The concept was invented by the United States Army in 1978 as a method of storing rations for troops, but it has since been adapted to a wide array of consumer products.
Foods packaged in a pouch, therefore, do not have to be refrigerated before opening, and can be stored in the same manner as traditional canned goods.
One of the additional advantages that a pouch offers is that the preparation of the food is done by heating it within the pouch. The steam generated from water in the food kills off bacteria. No nutrient value is lost in the process of cooking the food either, as it is entirely self -contained.
The pouch is an extremely strong and versatile method of safely storing food. It weighs less than traditional vacuum-packed canned goods, doesn't require the use of precious metals in large quantities, and is more portable.
For more information about the range click here or call 0121 313 6738.