PURE SPORTS NUTRITION
Published: 09/01/2018 10:11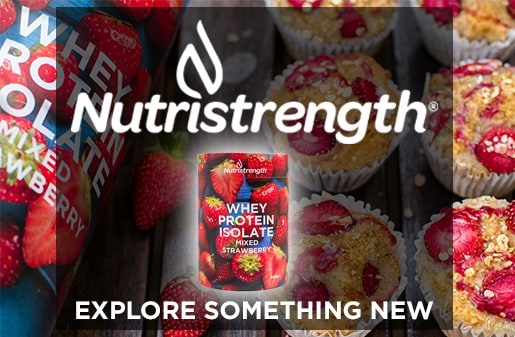 Tropicana Wholesale are excited to welcome award-winning products from new brand Nutristrength. This new line of products extends our 'Natural' product category which has been gaining popularity over recent months.
"We Believe That Food Should Always Come First"
NUTRISTRENGTH
Founded by two brothers searching for new, better, more authentic products, Nutristrength is a British producer of clean, lifestyle nutrition. We know that great bodies need great food, not cheap promises and quick fixes. Nutristrength is a great way to help you on your journey to develop your healthy, strong, beautiful body.
OUR PRODUCTS
All of our products are made here in the UK in our dedicated manufacturing facility in Wiltshire. All Nutristrength products are made under strict GMP quality standards and HACCP food safety measures. In addition our independent, external laboratory testing ensures we create products of excellence. At Nutristrength we cut no corners with our products, with a core network of reputable suppliers we are able to provide consistent product quality across our entire range.