PROTEIN POW – TAKE THE EXCESS STARCH, SUGAR & ADDITIVES OUT OF YOUR RECIPES!
Published: 01/12/2015 10:11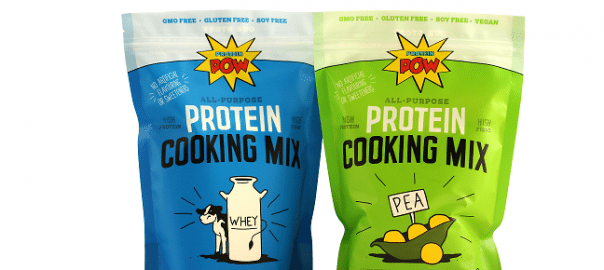 In 2011, Anna Sward began a blog, delivering healthy, high(er) protein recipes to readers, based on a variety of protein powders. Before long, she had a massive community of fitness enthusiasts following the Protein Pow® brand and using her Protein Pow® recipe book, which is full of high protein recipes that will help you live a leaner, healthier, more muscular life!
The Protein Pow® Cooking Mixes are the first purpose-made food ingredients exclusively designed for making one's own protein bars, pancakes, brownies and more. The Cooking Mixes use only a handful of the very best ingredients, void of artificial sweeteners, flavourings, fillers, preservatives, refined sugars or hydrogenated fats. The end result allows you to create your own healthy foodstuffs, without the excess starch, sugars or additives that can foil your healthy diet.
They come in dairy-free, All Purpose Pea Protein Mix (ideal for vegans or those who cannot have dairy) andWhey Protein Formula Mix, for unsurpassed protein quality!
Give your account manager a call on: 0121 313 6738 to stock up on Protein Pow® Cooking Mixes!