PROTEIN COFFEE, IN A CAN, READY TO GO!
Published: 27/05/2016 10:11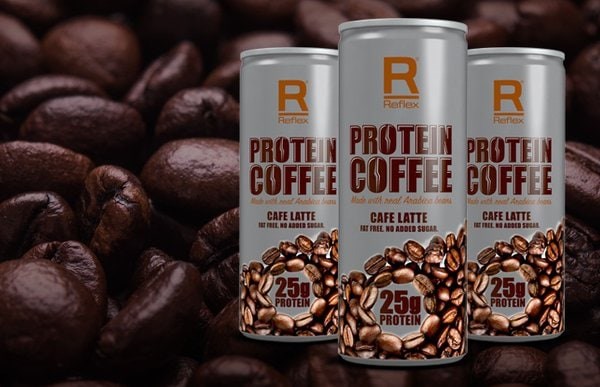 Reflex Nutrition announces their latest innovation to the worldwide market, a premium milk protein drink which has been infused with the finest Arabica coffee and 75mg of naturally occurring caffeine. The drink, which is available in 250ml cans, delivers 25 grams of premium protein derived from some of the finest milk in Europe, pasteurised in can to give extended shelf life.
The new Protein Coffee is made with real Arabica coffee with no added sugar and is also fat free. Reflex Nutrition wants to be absolutely clear that the new product is not just a standard milk protein drink with coffee flavouring; it is far, far more sophisticated.
Managing Director James Phillips explains, "I love the saying if you are going to do a job, you do it properly, like all Reflex Nutrition products, this is something truly special, we've gone to great lengths to deliver the highest quality protein along with the some of the finest coffee you will ever taste. The beauty of this amazing new product is that it is such a simple concept for anyone to understand. I'm already addicted to them!"
The official launch is took place at the 2016 Body Power show at the NEC where tens of thousands will had the chance to sample the product for the very first time. A very unique theme and stand was designed to showcase the Protein Coffee which will quite literally change the way consumers think about both the way they consume their coffee and their protein from now on.
Feedback from initial taste trials has been extraordinarily positive.