PIONEERS OF PROTEIN
Published: 24/10/2017 10:11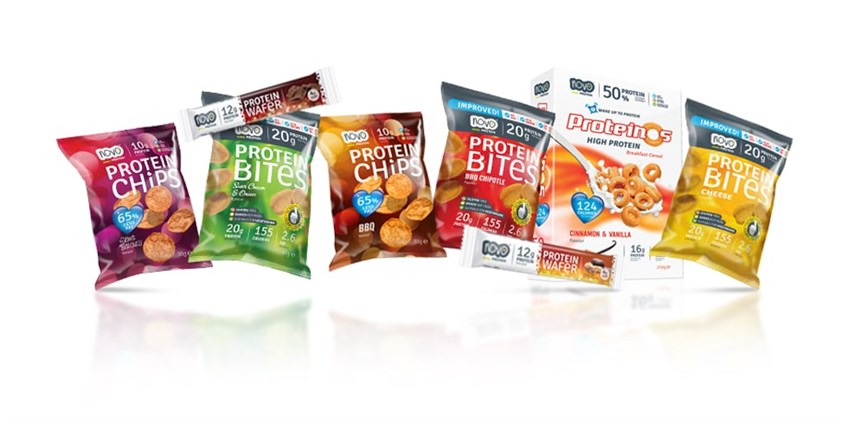 IT STARTED WITH A VISION
Protein Bites was developed by Andrew Coulson, a well-known figure on the fitness circuit and a former IFBB (International Federation of Bodybuilders) judge. In his life Andrew has trained with some of the leading sports legends of our generation. Through his career he has spent the last 20 years developing concepts for a number of high profile food manufacturers and brought many of these to the consumer market.
Andrew spotted a gap in the food nutrition market. He recognised that whilst protein bars and supplement powders all have their place and are used by millions of people worldwide, there was an opportunity to offer an alternative which focused on maximum convenience.
PIONEERS OF PROTEIN
Teaming up with a world-leading manufacturer, Andrew's experience in identifying new markets and creating brand awareness resulted in meticulous research before the first samples of Protein Bites were brought in front of focus groups.
Over the years, the consumer was fed 'low fat' and 'free from' diets which became the new normal. However did we ask if it's 'free from' something, then what has it been replaced with? One of the biggest food industry creations is 'low fat' but in order for it to taste even palatable, sugar and starch is often added in vast quantities and as we all know sweetened foods are highly addictive. Great for the food manufacturers, but not so good for the heart and blood pressure. Protein Bites may be low in fat but they are a nutritionally balanced and high protein content food, therefore making it the world's first genuine healthy snack with nutrition.
The product also fulfils the growing requirements of convenience, health, taste and choice. A versatile savoury food to accompany a sandwich or stand alone as a meal replacement, perfect for all ages and one that meets all requirements for sports enthusiasts, healthy eaters, vegetarians and of course the high protein weight loss market.
We have only scratched the surface of the growing protein market and our research kitchens are developing new ways of enhancing the protein experience.
The future looks very exciting and we look forward to sharing it with you.
That's the history. It's the future we are excited about. Call your Account Manager today on 0121 313 6738 for more details.