PAY FOR YOUR ORDER AS SOON AS YOU CHECKOUT!
Published: 19/07/2017 10:11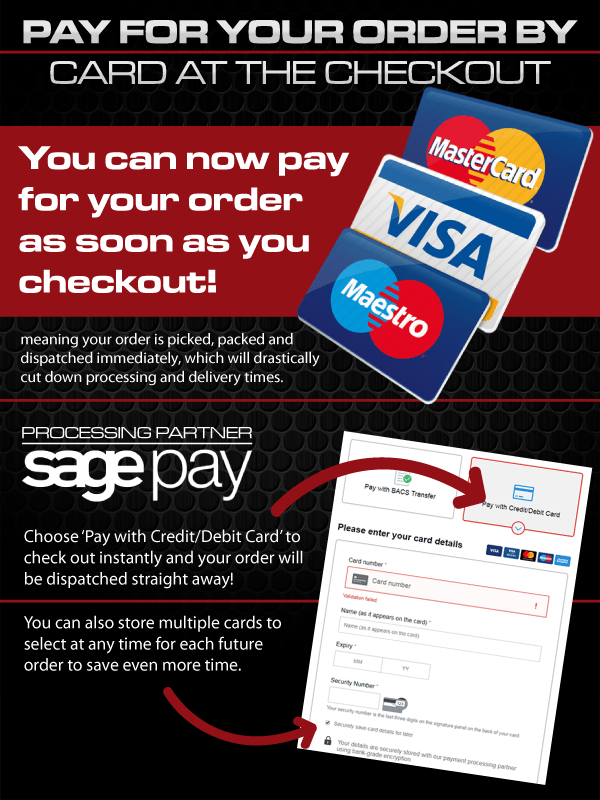 Over the past few days here at Tropicana Wholesale we've been implementing changes to our payments system that will affect you if you pay for your orders by card. To speed up the whole process we have now moved to taking payment at the point of order rather than holding card information in our accounts system and processing manually.
The reason behind us making these changes is to make the whole process of ordering your stock easier while keeping all of your information secure. This also dramatically speeds up the process of getting your order picked, packed and dispatched meaning your orders will be with you even quicker than ever before!
If you currently have your card details saved with us in our accounts system please note these details will be deleted so you will need to choose 'pay by card' in the checkout and re-enter your details, you can choose to save card details for future payments if you wish.
For customers who have previously paid by BACS this is still possible but please be aware we cannot dispatch your order until funds are in our bank account which can take upto 5 days, if you would like your order dispatched the same day you must choose to pay by card.
For any customers that encounter problems in the checkout and are unable to complete the checkout process try clearing your cache which should resolve the issue, if you don't know how to do this follow the below instructions;
In most computer-based web browsers, to open menus used to clear your cache, cookies, and history, press Ctrl-Shift-Delete (Windows) or Command-Shift-Delete (Mac).
For any further questions about the changes we've made please call our sales team on 01213136738.