PACKED WITH NEW MOOSE MAGIC
Published: 31/08/2018 10:11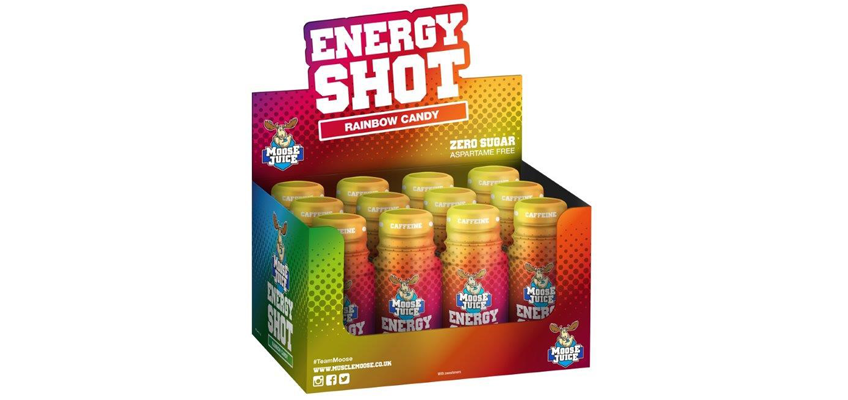 The guys at Muscle Moose have delivered again with their new Moose Juice Energy Shot with added BCAAs.
Amazingly, they have managed to squeeze an entire can of Moose Juice in to a 60ml shot – the same effective formula that everyone loves, just smaller.
There are two innovative flavours, Grapetastic and Rainbow Candy (think Skittles flavour). We were surprised how good they actually taste – so nice you can enjoy them slowly or down them in one!
Muscle Moose director Jon Birkett had this to say:
"We've been working on the shots for over 18 months and I believe we've created the world's first truly great-tasting energy shot – our loyal customers would expect nothing less. The design of the outer case not only stands out with bright colours, but has been simplified to help the customer make a quick purchase decision when they may only have a couple of seconds at till point."
These are an absolute must for every shop and gym counter in the country and even better, they are launching on a strong deal!
To find out more call your Account Manager today on 0121 313 6738.