Our Story By Snap Nutrition
Published: 27/02/2019 12:56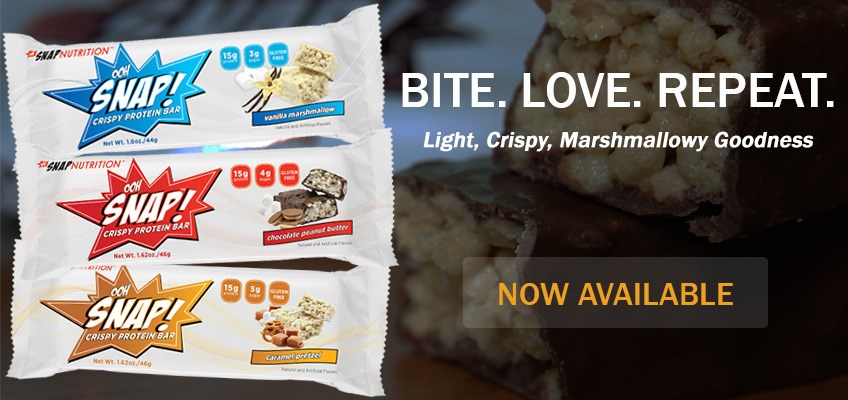 We created OOH SNAP with one goal in mind…to develop a healthy nutrition bar with world-class taste, low sugar, low calories and the added benefit of protein. A healthy gluten-free indulgent bar with a light, crispy, marshmallow-y treat flavour. So amazing tasting that you won't believe it has a fantastic nutritional profile….but, don't take our word for it…we have 100+ 5-Star Reviewers who can't get enough.
So….. if you're sick of the chewy, bland, waxy, cardboard taste of many of the bars on the shelf….say "OOH SNAP!" and join the love fest happening with our rice crispy protein goodness.
With 3 amazing flavours, it will be hard to choose a favourite …Chocolate Peanut Butter, Caramel Pretzel or Vanilla Marshmallow? Grab our new sampler and try all 3!