Our Product Codes are Changing
Published: 15/05/2019 15:07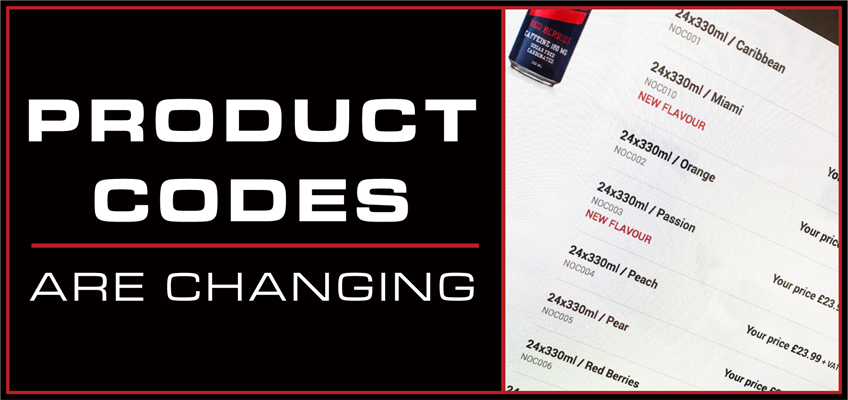 You may have noticed over the past few weeks that we have started the process of transitioning from using 4-5 digit product sku codes to 6 digit codes. (Example: Grenade Carb Killa Bar 12x60g Birthday Cake, was code GR119, now is GRE013)
You will notice these changes across our website and on your paperwork and other correspondence from us.
These internal amendments have been necessary in order to improve our systems and in turn, our service to you.
This won't affect you in any way, or should not disturb your order process. Please do just be mindful that if you cannot find a product on our website by searching in the search box using a code, we may have switched that product to a new code.
If you need any help with any matter to do with this process, then please contact our Sales Team on 0121 313 6738.