Only 5 Ingredients!
Published: 18/11/2021 16:10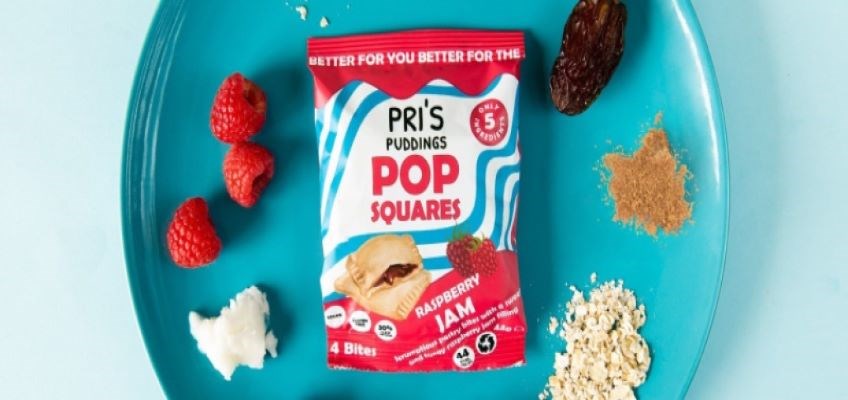 Pri's Puddings was born from a desire to indulge but with minimalist ingredients that you can recognise.
ALL our treats are, and always will be made from ONLY 5 ingredients, plant-based, gluten free and wrapped in 100% recyclable packaging.
We say...
BETTER FOR YOU, BETTER FOR THE ANIMALS, BETTER FOR THE PLANET.
Pri's Pop Squares are pastry bites are made of 5 INGREDIENTS and are vegan, gluten free, contain less than 50% of the sugar vs the original Pop Tart.
At Pri's Puddings, we are on a mission to indulge the healthy way, creating a scrumptious snacking experience that is better for you, better for the animals and better for the environment.
We combine the simplest wholefood ingredients to create a decadent healthier dessert; our indulgent and quirky "Pop Squares" are perfect for snacking on-the-go.
We want to be totally transparent about what you're eating so that you can indulge without guilt!
For more information, please call our sales team on 0121 313 6738, or head to the Pri's Pudding brand page.