New Regularly Updated Clearance Section
Published: 13/02/2019 12:21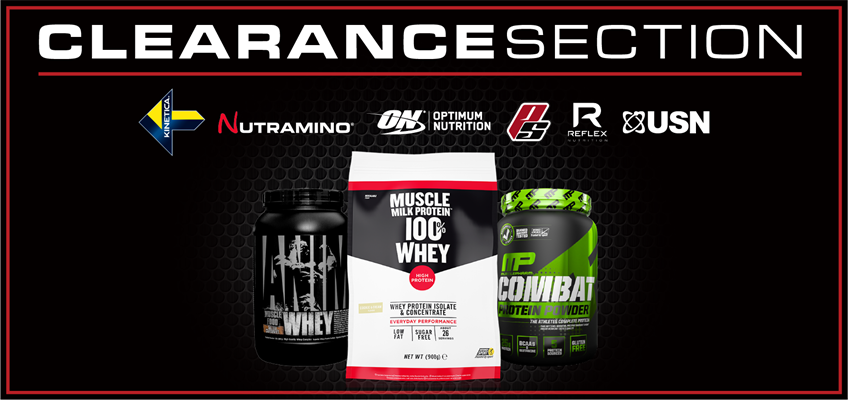 Our Clearance Section contains products from top global sports nutrition brands. A product can be classed as 'clearance' either because it is a seasonal product, it is discontinued, short dated or an old formula.
So, if you're looking for great savings on stock that has shorter best before dates and expiry dates, then look no further! We mark down products so you save up to a massive 80% on big brand supplements.
The Clearance page is up-dated on a weekly basis with products being added all of the time, and you can find deals across all categories from protein powders to beef jerky!
You'll find our Clearance Section on our website under the tab 'Clearance'. You'll find stock quantities next to each product on the right-hand side in Green, and in some cases when it's gone, it's gone!
Be sure to grab a bargain at a heavily discounted price before we sell out!! Click Clearance now, or call our Sales Team now for more details on 0121 313 6738.