NOW SHIPPING THE WORLD'S BIGGEST BRANDS ACROSS EUROPE!
Published: 15/03/2017 10:11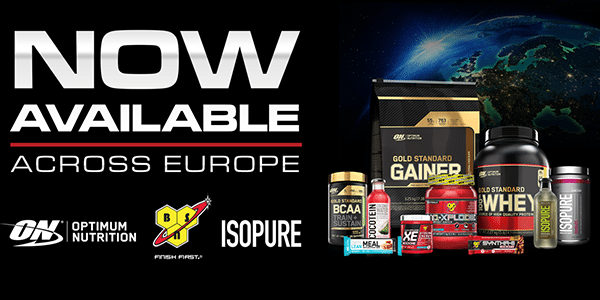 Glanbia Performance Nutrition, with its stall of top sports supplement brands - Optimum Nutrition, BSN, and Isopure - is probably the largest single supplier of sports nutrition products in the world. So it makes sense that the UK's biggest and longest-established distributor - Tropicana Wholesale - is now selling them all throughout Europe! That's right, with recent moves to dramatically expand Tropicana's export reach, this great relationship has now grown to the point that we can supply these three MegaBrands all over Europe!
Currently, Tropicana Wholesale is rapidly growing the export arm of the business in line with its medium- and long-term expansion strategy to bring its 37 years of experience in sports supplements and to offer its 100+ brands to the entire EU! As part of this ongoing strategy, wholesale prices will be kept rock bottom and we'll never stop thinking up new promotions, which allow us to offer our customers the greatest brands at the best prices!