NEW LOOK CNP IS HERE...
Published: 21/12/2017 10:11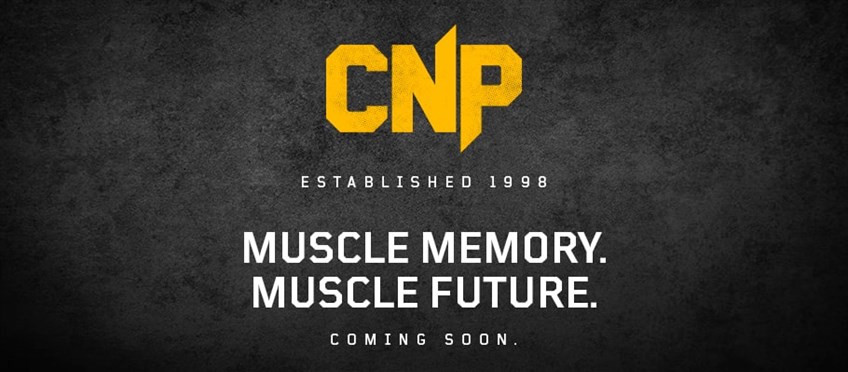 CNP – BORN IN 1998 – REBORN IN 2018
As one of the original supplement brands, CNP have a 20-year history of cutting-edge sports nutrition with the results to back it up. In 2018 a new look CNP will be hitting the market and you can find it here at Tropicana Wholesale when it launches. Safe to say that CNP is set to be back with a bang….
Muscle memory
Muscle has memory. If you lose your way, it remembers how it was created and remembers the best, most efficient way of returning to where it has been. CNP also has memory.
The brand was created with one goal in mind – to provide the world's leading muscle, strength and power athletes with the best products in the marketplace.
Since CNP's conception, their formulations have been developed using premium ingredients and innovative production methods, ensuring they have stood the test of time.
Muscle future
Muscle also has a future. In the same way that your muscle fibres call upon their history to spark new growth, CNP also embodies growth and the future.
CNP's focus is on continuing to provide market-leading, quality formulations that help you secure your muscle future.
Their in-house team of expert nutritionists are continually reviewing the freshest proven ingredients on the market, ensuring that all products remain at the forefront of the sports nutrition world. 2018 therefore will see the introduction of some new next generation products and also enhancements to its existing core range of products.
Science-backed sports nutrition
CNP was founded in 1998 with the extensive sporting expertise needed to offer you only the finest nutritional products available. That's why they ensure only premium-grade ingredients make it into each product.
From CNP's in-house manufacturing facility, they quickly develop new products and enhance existing formulations to the highest standard.
Premium-quality products
CNP retains full control of the manufacturing process so that all formulations are tested each step of the way. This guarantees every product leaving the facility matches the high specification to which it was developed.
All products are also tested by an independent third-party laboratory, ensuring CNP's high-quality standards are continually monitored and maintained.
Such is their commitment to ensuring quality, CNP are members of the European Specialist Sports Nutrition Alliance (ESSNA), a body founded to ensure only the purest, evidence-based sports performance supplements make it to market.
Trusted by athletes
CNP's commitment to quality is reinforced by the elite level athletes that use their products.
World champions in a variety of sports acknowledge the stringent standards our products adhere to, and you too can you benefit from the same results as their athletes.
Bodybuilders, fitness athletes, professional boxers and professional sports teams are just a few who place their trust in CNP, knowing they are receiving only the finest quality products to fuel their strength, power and performance.
The products to watch out for on Tropicana Wholesale:
ProPeptide
One of the original protein powders formulated with premium-grade Native Whey, the relaunched PRO Peptide will contain Lactospore Probiotic Cultures and a DigeZyme digestive enzyme complex.
ProPane Evo
A truly innovative pre-workout containing only the finest, research-backed ingredients. In combination with a Natural Caffeine Complex is Citrulline Malate for advanced strength and muscle pumps.