NEW LIMITED EDITION FLAVOUR OF GRENADE CARB KILLA!
Published: 26/05/2016 10:11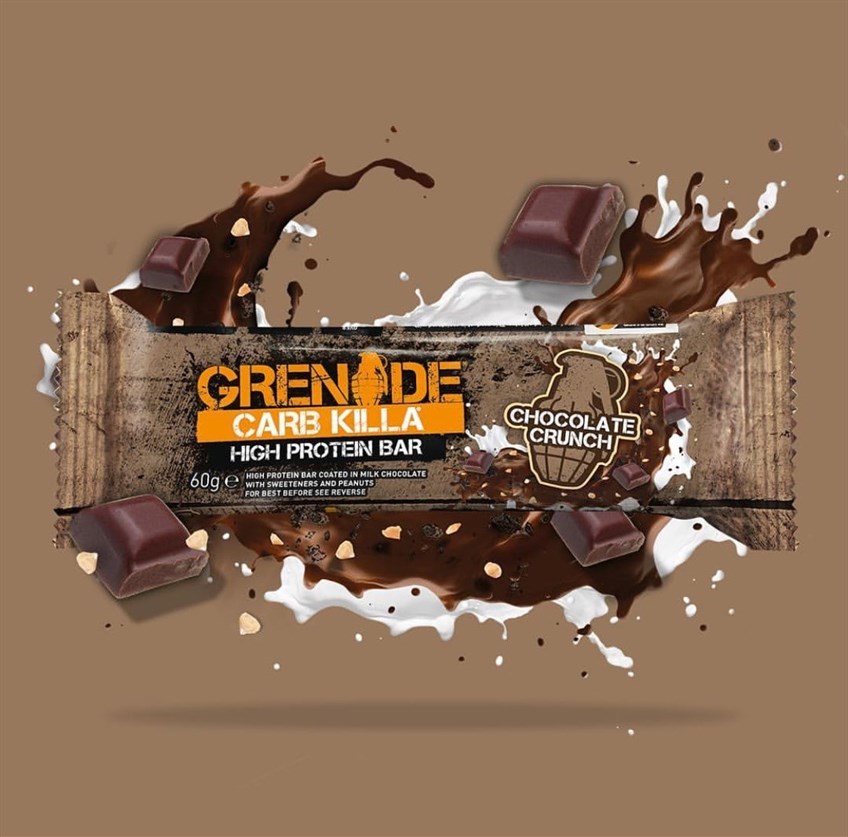 Yes another exciting flavour from the best selling protein bar Grenade Carb Killa - Chocolate Crunch is a limited edition flavour so make sure you reserve your supply by calling 0121 313 6738 to pre-order!
You may of noticed Grenade Carb Killa's are hard to get hold of right now, that's due to their phenomenal success since launch, our customers can't get enough of them but don't worry we're due a huge amount of each flavour and our friends at Grenade have said they'll be with us very soon!
Carb Killa® is made using a specially selected baking process for exceptional taste resulting in a softer, crunchier texture. Carb Killa® is high in complete proteins, low in impact carbs and loaded with tons of fibre.
Carb Killa® is also available in another five flavours, Caramel Chaos, Cookies & Cream, Fudge Brownie, White Chocolate Cookie and Dark Chocolate Mint, each made up from delicious triple layers, filled with crunchy 'crispies' all coated in chocolate. With low sugar and low calories, this bar really is the perfect high-protein low-carb snack.