NEW FROM PHD: THE INNOVATIVE TRICELLAR WHEY™!
Published: 07/10/2015 10:11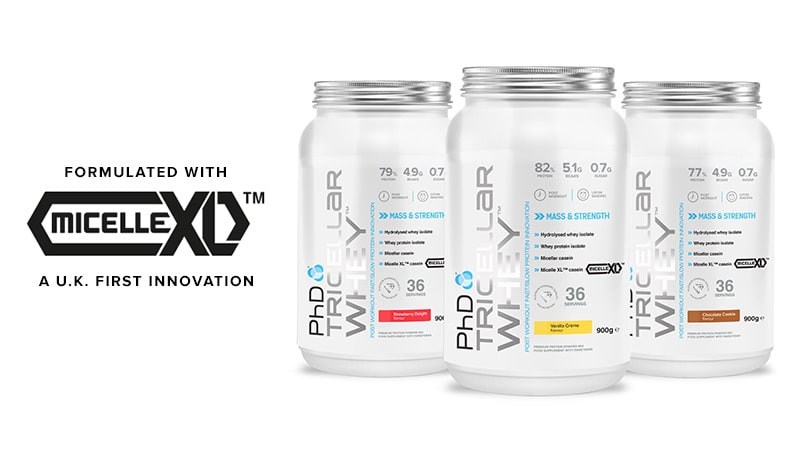 PhD have launched a BRAND NEW, protein formula: Tricellar Whey™. Designed for the disciplined sports nutrition consumer, Tricellar Whey™ is comprised of the ultra-fast acting proteins, to include pre-digested hydrolysed whey protein isolate, along with very gradually absorbed proteins. The latter blend features the pioneering ingredient, micelle XL milk protein isolate, which is digested at a much slower rate than regular casein.
For more information on this exciting product launch, please call your account manager on: 0121 313 6738.