NEW FLAVOUR & WEBSITE FROM MUSCLE MOOSE!
Published: 19/07/2016 10:11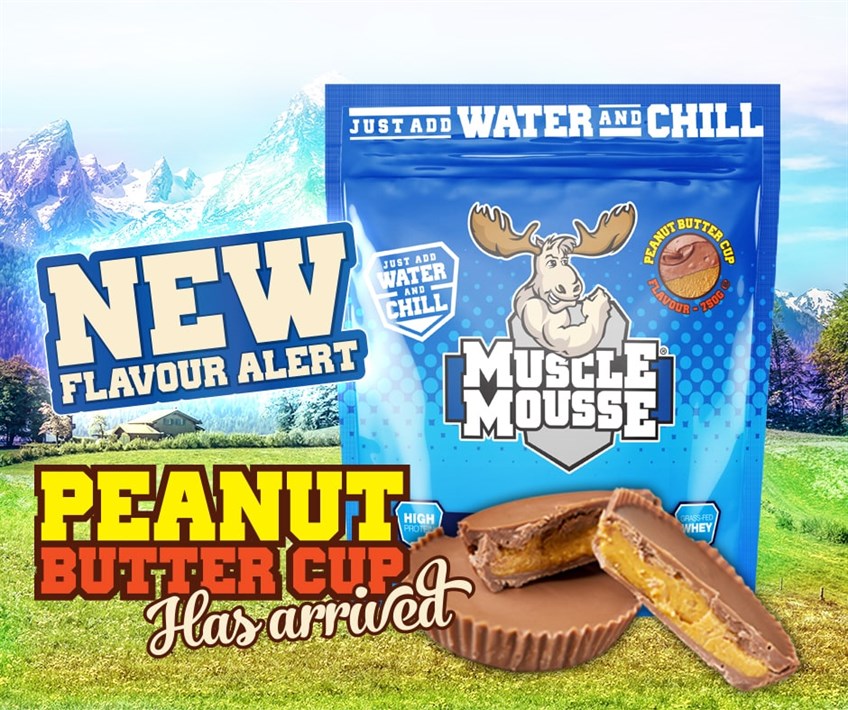 Muscle Mousse is now recognised as the best selling protein dessert on the market so we're excited that they've added yet more flavours and we can't wait to see the new products they have in the pipeline!
Jon Birkett, owner of Muscle Moose said;
'We are pleased to announce the launch of our NEW website www.musclemoose.co.uk and also a NEW Muscle Mousse flavour – Peanut Butter Cup – if your customers like Peanut Butter, they will LOVE this!! This is just the start of the new flavours and new products that we will release under the MUSCLE MOOSE range so keep a look out. One thing is for sure, the products will be fun and credible with strong nutritionals and ingredient profiles which is what all of our customers deserve and expect from us.'
There's also a slight change to the brand name, changing from Muscle Mousse to Muscle Moose.