NEW FLAVOUR QUEST BARS ARE ON THE WAY!
Published: 08/08/2016 10:11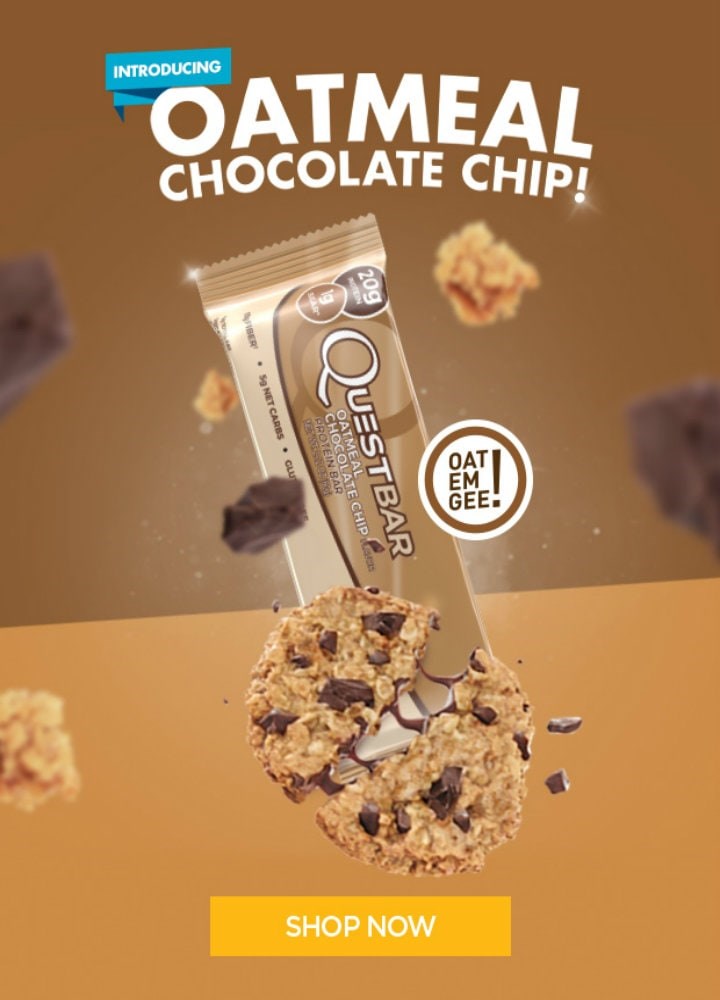 We're very excited about the new flavour coming soon from Quest Nutrition - Oatmeal Choc Chip is on the way to Tropicana Wholesale and will be available within the next few weeks!
DESCRIPTION
Decadent chocolate chunks, chewy bits of oatmeal, and 20g of protein transform the oatmeal cookies of your cheat day fantasies into an every-day protein-packed reality!
INGREDIENTS
Protein Blend (Milk Protein Isolate, Whey Protein Isolate), Soluble Corn Fiber (Prebiotic Fiber), Almonds, Water, Pecans, Gluten­Free Oats, Unsweetened Chocolate, Erythritol, Natural Flavors, Cocoa Butter, Sea Salt, Cinnamon, Sucralose, Steviol Glycosides (Stevia).
All other flavours of Quest Bars will be back in stock within the next 2 weeks, all stock is fresh with long expiry dates.