NEW AMIN.O. ENERGY™ SUMMER FLAVOURS
Published: 29/06/2017 10:11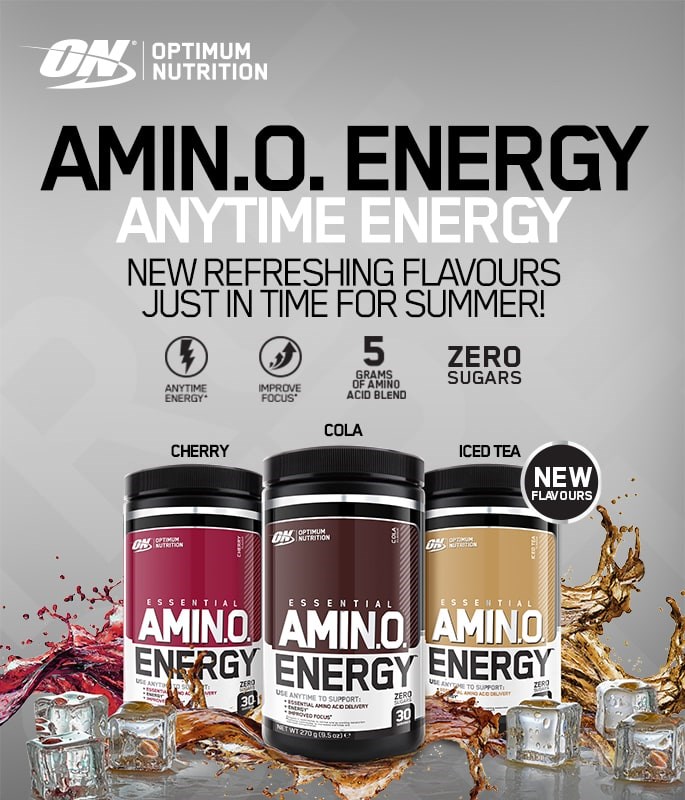 Just in time for summer!
The World's No.1 Sports Nutrition brand Optimum Nutrition brings you three new flavours of ESSENTIAL AMIN.O. ENERGY, the everyday essential supplement to support your energy requirements. ESSENTIAL AMIN.O. ENERGY™ is scientifically designed to deliver an extra boost before a workout or throughout the day with increased focus and concentration.
One serving of Optimum Nutrition's ESSENTIAL AMIN.O. ENERGY™ increases alertness with 100 mg of caffeine from natural sources and a burst of fruit flavour .
• 5 g Amino Acids per 9 g serving
• 100 mg of Caffeine
• 24 mg of Vitamin C
• Anytime Energy
The 3 exciting new flavours are available to order at Trade prices via Tropicana Wholesale from July 2017. Call 0121 313 6738 for more details.