Muscle Moose release the World's First "2 Finger Protein bar"
Published: 17/07/2019 14:12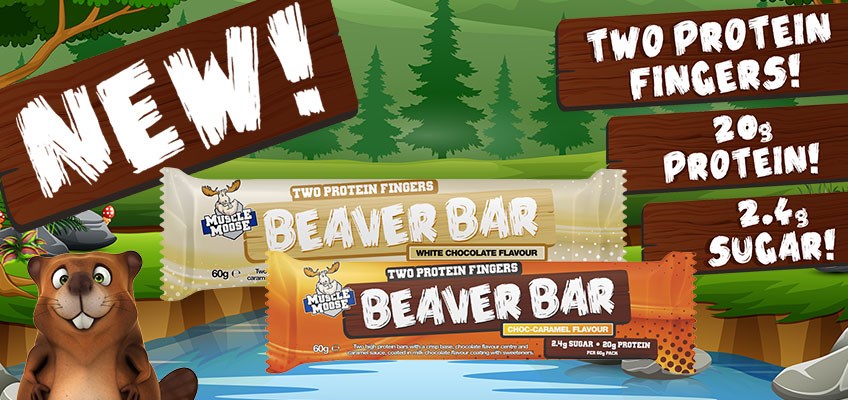 The guys at Muscle Moose have stunned us with their latest release – Beaver Bar!
Not only is it a quirky, fun name, Beaver Bar is unique in its format – the World's First 2 Finger Protein bar.
Obviously, it's seriously delicious. It delivers a satisfying crunch with every bite due to a thick layer of protein crispies.
Muscle Moose Owner Claire Harper had this to say, "Beaver Bar has been in development for 2 years as we needed to make sure it tasted amazing and was completely different to current bars on the market. We had to create a completely new production line to manufacture Beaver Bar, but we believe the investment and wait were totally worth it!"
Beaver Bar is launching exclusively in Sports Nutrition – gyms and shops, so is a great opportunity for independent retailers to offer and promote something unique to their customers.
To buy Beaver Bar and shop the Muscle Moose range click here, or call our Sales team for more details on 0121 313 6738.