Monthly Offers end at 3pm
Published: 13/02/2019 11:10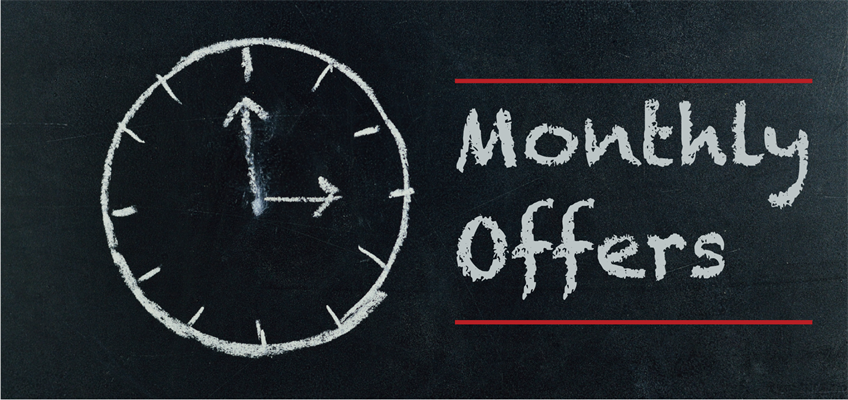 We receive some fantastic promotions from our suppliers and we always pass these savings onto our customers in the form of our Monthly & Bimonthly offers. Historically, our monthly promotions have always ended on the last working day of each month at 5pm. From January 2019 our deals will now end at 3pm on the last working day of each month. This is to a assure a smooth transition from one month's deals to the next, and as our next day delivery cut off is 4pm, you will also benefit from receiving the stock for these deals the next working day!* Furthermore, as the new promotions will also start at 3pm – you'll be getting a sneak peek at the new month's offers even earlier!
If you ever need to know how long is left on an offer, just check the countdown timer to the right of Red promotion bar which is displayed on each product that has an offer applied to it. This will tell you how many days, hours & minutes are left to buy into that deal.
To see what our present monthly promotions are simply click the 'Monthly Offers' tab on our website. You'll see on the left-hand side you're able to filter the offers by Brand, Category, Size, Flavour/Colour, & Discount Type.
As well as our regular promotions, look out for our other seasonal campaign's, flash sales, stock clearances, short dated discounts and Brand of the Month activity. These will all be communicated to you by email, text, what's app, Instagram, the website, and from our Sales Team. Be sure to sign up to our newsletter, check your inbox and follow us on Instagram!
*next day delivery applies to orders placed before 4pm. Location & volume restrictions may apply.