Look out for Product Expiry Dates
Published: 03/04/2019 15:54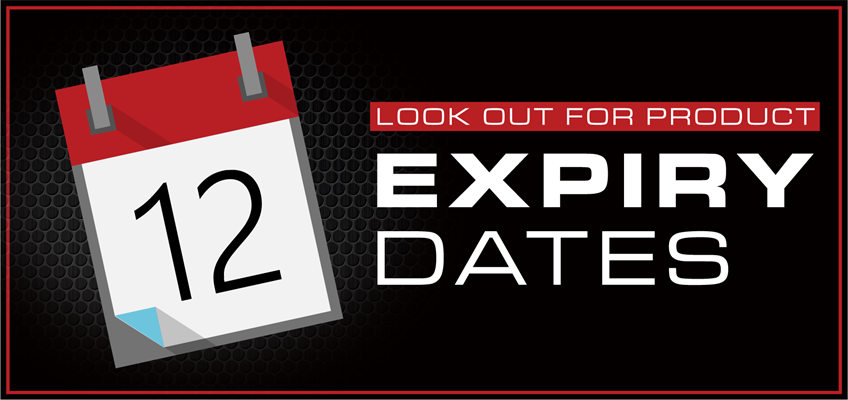 As you'll already know, the use of lifespan dates on products is vital for businesses in our industry. You'll already notice that since we launched our new website last autumn, that we now feature 'Stock Due in Dates' on selected brands and products. These are found on the right-hand side of the product, next to the price.
Now we introduce the addition of displaying product expiry dates next to each product too.
An expiration date or expiry date is a previously determined date after which something should no longer be used, either by operation of law or by exceeding the anticipated shelf life for perishable goods.
Most food is still edible after the expiration date. A product that has passed its shelf life might still be safe, but quality is no longer guaranteed. Shelf life depends on the degradation mechanism of the specific product.
The expiry dates on our website will also be displayed to the right of each product image next to the price. Look out for these enhancements which will be implemented over the coming weeks.
We feel these changes will help our customers manage their inventory in a more efficient way. By tracking your expiry dates, you'll be better equipped to deal with expiring products.
We are continuously looking at ways in which we can improve our overall service to you. We welcome your feedback so get in touch with our team on 0121 313 6738.