Limited Edition Mountain Joes Almost Sells Out on Pre-Orders Alone!
Published: 30/10/2018 11:39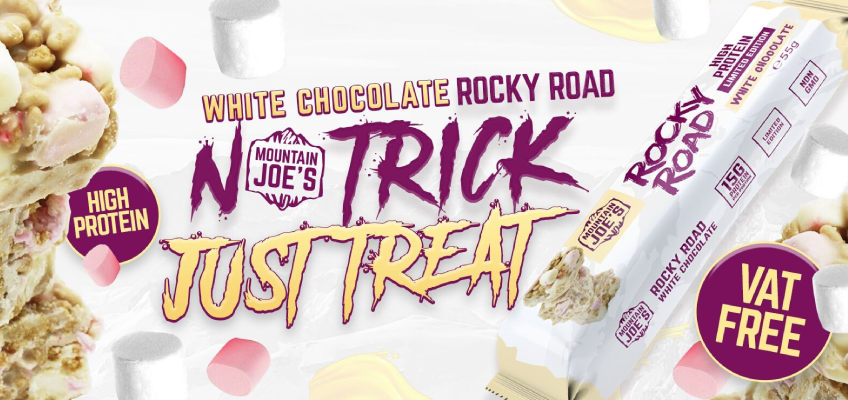 Here at Tropicana Wholesale we have been overwhelmed by the response to NEW White Chocolate Flavour Rocky Road by Mountain Joes, which is a Limited Edition Flavour.
We launched this exciting new flavour with a 'Pre Order' option and we've almost sold out! White Chocolate Rocky Road by Mountain Joe's is the first of its kind and contains 15g of Protein, so it is all Treats and No Tricks this Halloween.
If you don't manage to grab one of the last remaining boxes, rest assured we are expecting another delivery of Mountain Joe's very soon so keep your eyes peeled.
Established in summer 2018, Mountain Joe's brings innovation to the marketplace. They say "Our mission is to provide a brand new range of high protein 'grab and go' products which take taste to the next level!"
Remember: the Rockiest Roads lead to the highest peaks!
For more information, call our Sales Team now on 0121 313 6738.