JACK3D - The Ultimate Pre-Workout Matrix
Published: 18/09/2018 10:39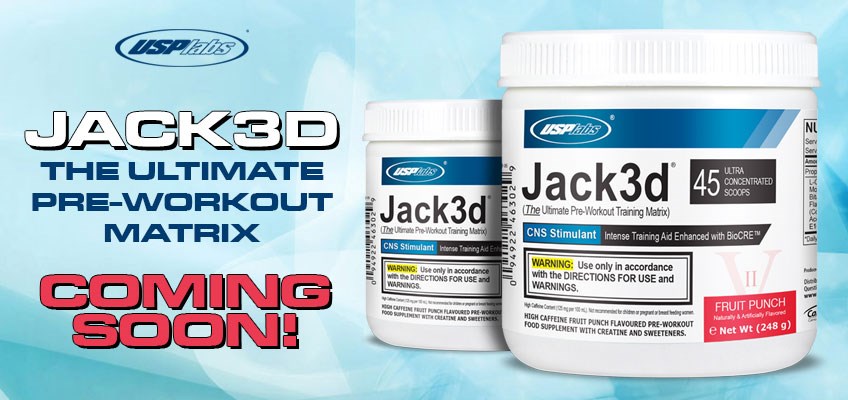 The story of the legendary sports nutrition supplement brand USP Labs started in Texas in the mid 90's. Texas A&M Nutrition student Jacob Geissler began a comprehensive study of the world's herbal compounds. With the assistance of top sports scientists Jacob began a mission to create the most effective supplements you could get.
USP Labs has brought out many unique and pioneering supplements but is most famous for their amazing preworkout; Jack3d! Although Jack3d has been around for many years now the formula evolved over the years ensuring it stayed at the top of the preworkout game.
Next to Jack3d USPlabs also became known for their top quality BCAA; Modern BCAA. With over 90% of active ingredients per serving, Modern BCAA has increased the bar for BCAA supplements. Modern BCAA utilizes a 8:1:1 ration of Leucine to Isoleucine to Valine. Combining high dosed BCAA's with added amino acids and supporting electrolytes for hydration, Modern BCAA is a truly modern approach to a classic BCAA product.
To find out more about Jack3d and USP Labs, call our Sales Team on 0121 313 6738.