HISTORY MADE!
Published: 14/11/2016 10:11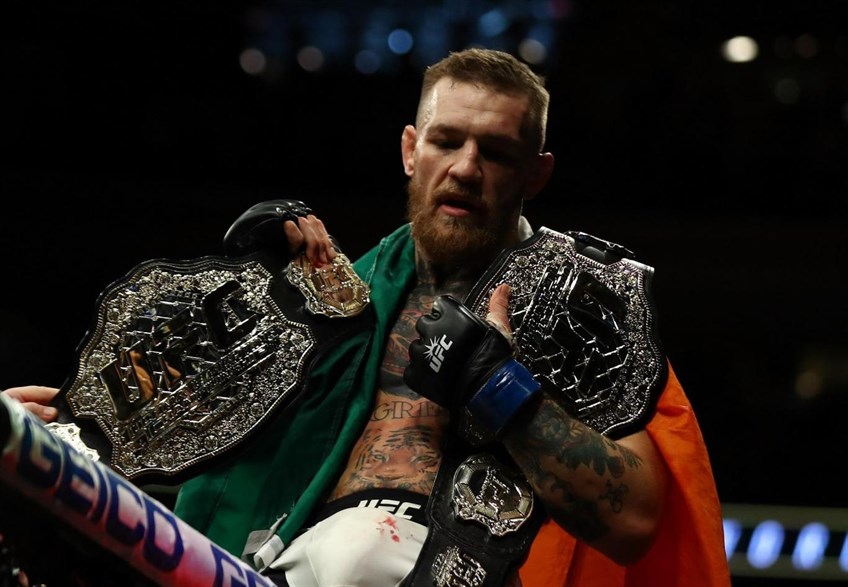 Congratulations to Irishman and BSN athlete, Conor McGregor who made history by becoming the first fighter to hold two UFC belts simultaneously with a second-round knockout of Eddie Alvarez at New York's Madison Square Garden yesterday.
The 28-year-old challenger, who went into the fight as the reigning featherweight champion, added the lightweight title when referee John McCarthy stopped the bout with just under two minutes of the second round remaining.
McGregor dominated from the off and had Alvarez on the floor of the Octagon three times in the opening round, with the American wriggling free on both occasions.
The Irishman, with a five-inch reach advantage over his opponent, began showboating in the second, holding his hands behind his back as Alvarez, 32, looked to respond.
In November of 2015, Conor joined Team BSN®. "I take my nutrition very, very seriously," says The Notorious. "You can't cut corners in this game. You must align yourself with the best in each field, and I feel BSN is leading the way in nutrition and supplementation. They are breaking barriers in their field, and I am breaking barriers in my field. It's the perfect partnership."
Tropicana Wholesale are pleased to say we are Official UK Distributors of BSN products. To place your order online click here, alternatively call 0121 313 6738