HIGH PROTEIN ROCKY ROAD
Published: 13/06/2018 10:11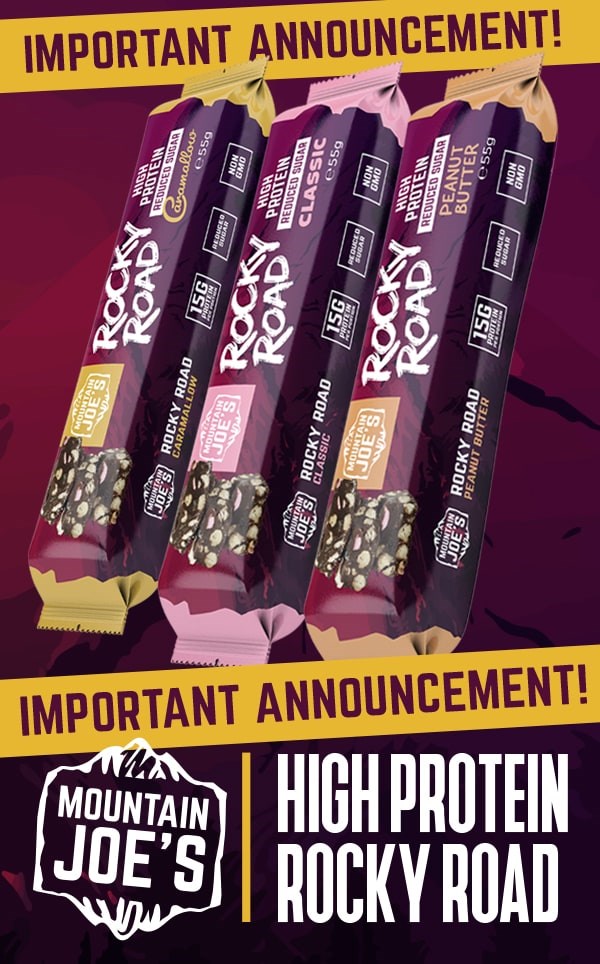 Reach your Peak with NEW Mountain Joes Rocky Road snacks. High Protein snacking at its finest!!
Tropicana Wholesale will soon be taking stock in of this exciting new brand so keep your eyes peeled…
In the range there are 3 unique flavours, all offering a tasty guilt-free sensation. The best thing is they are all high in protein at 15g per bar! What's more is they are all Non GMO and have reduced sugar so certainly not your average Joe!!
Each snack bar is wrapped in an attractive foil wrapper, and they are presented in neat Mountain Joes branded boxes of 12 x 55g bars. They are all VAT FREE too!!
We see Mountain Joes being a big hit across all sectors such as convenience, stores, gyms, cafes, vending, hotels and health clubs - they really do have mass appeal!
All you need to decide now is, what's your flavour?...'Classic', 'Caramallow', or 'Peanut Butter' – why not try all three!
Be one of the first to get hands on these new and amazing products from Mountain Joes by pre-ordering with Tropicana Wholesale, simply call 0121 313 6738, or email orders@tropicanahealthandfitness.com