Gaspari Nutrition is Back!
Published: 09/11/2018 14:09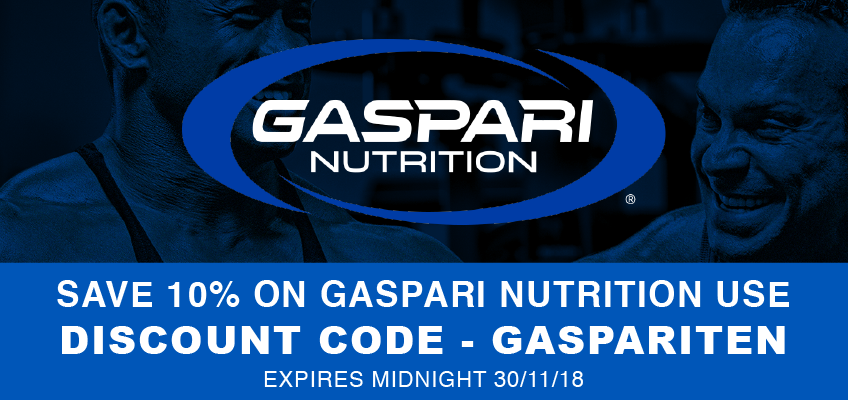 Back in 1998, after retiring as a Hall of Fame bodybuilder, Rich Gaspari started up Gaspari Nutrition. Less than a decade later, his company had one of the top-selling (and best tasting) high quality protein powders on the market - MyoFusion. But that wasn't to be the only Gaspari product to become a top sports supplement. A few years later, they came out with the legendary pre-workout pump product, SuperPump, which flooded users with energy and gave them sleeve-splitting muscle pumps!
Back in the day, Tropicana couldn't keep either of these products on the shelf. Then, around 2010, Gaspari had a few legal issues which often crop up in fast-growing supplement companies in the USA and they seemed to get a bit lost amongst the crowd of new brands hitting the market. They also made the decision to re-formulate MyoFusion and, not surprisingly, since it was the best-tasting protein on the market, it didn't taste as nice and rapidly lost sales.
Fortunately, not long ago, they've had a big re-birth. With new money being pumped in by a large investor, Gaspari is ready to reign again! MyoFusion is now based on a revised version of the original, with market-leading taste and SuperPump Max is delivering the energy and the massive pumps. Best of all (although we may be biased) Tropicana is the new UK Distributor! We're starting to see signs of a big re-birth of this iconic brand and there's also a full range of other Gaspari products like the ultra high-quality multi-vitamin Anavite, high branched chain dextrin Glycofuse and the amazing tasting Real Mass gainer…and others. So if you're looking for a new brand to take on, you can't go wrong with Gaspari Nutrition!
Gaspari is in stock now at Tropicana Wholesale, please click here to view the range or give our Sales Team a ring on 0121 313 6738.