GUILT FREE COOKIES ON THEIR WAY…
Published: 12/06/2017 10:11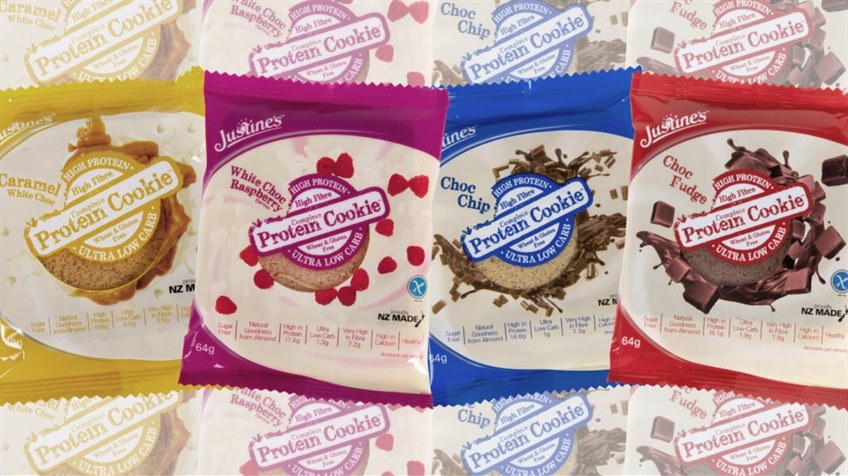 Introducing Justine's Cookies…
"We make people feel good by offering them high quality, innovative, healthy baked products that satisfy their needs, guilt free."
Justine's Limited is a wholesale health food manufacturing company that prides itself on creating protein-rich products, with a strong emphasis on guilt-free indulgence.
The company was established in 2005, and since then we have seen a boom in our product range with over 1500 stockists, worldwide. We manage this all from our factory in Wellington, New Zealand.
"Our products have undergone rigorous testing to ensure that the end result is healthy and safe for consumption. Amongst these testing processes, taste testing is one of the most important. Through this we can guarantee delicious items that won't extend your waist-line, rot your teeth, or spike your blood sugar."
There are 5 flavours in Justine's Cookie range: Chocolate Chip, Choc Fudge, Raspberry White Chocolate Chip, Peanut Butter Choc Chip, and Double Choc Dream Brownie. They come in a box of 12 Cookies, and are available to order via Tropicana Wholesale this summer.
For more information call 0121 313 6738.