GAIN THE GOLD STANDARD ADVANTAGE
Published: 26/01/2017 10:11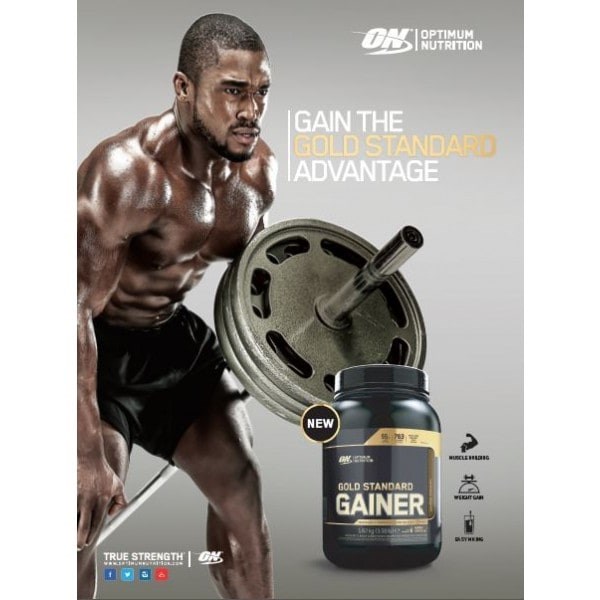 The newest addition to Optimum Nutrition's 'Gold Standard' range is Gold Standard Gainer, and this week Tropicana Wholesale took delivery of a new size format; 3.25kg.
Also available in the 1.62kg tub, and 24x51g sachets, this latest weight gainer on the market is a little bit different. When your customers or clients ask, 'Which gainer? You can recommend Gold Standard Gainer…
Quality calories in a 2:1 ratio of complex carbohydrates & primary whey protein isolate.
Each serving weighs in at 750 calories with 55 g of protein
Carb content comes from oats, potato, & pea, which contributes to a more sustained release of energy
Contains fat from medium chain triglycerides (MCTs)
Excellent mixable texture for convenience.
We know that the main aim for athletes using mass gaining products is to grow bigger and stronger, and when used in conjunction with a well-planned diet and workout program, Gold Standard Gainer can help tough competitors add muscle size and increase strength for greater performance.
So, we think this new kid on the block fits perfectly into the popular 'Gainer' category.
This product offering will sit nicely on the shelf next to your other favourite Gold Standard lines, including the old faithful 100% Gold Standard Whey, and more recently Gold Standard Pre-workout. This range covers all bases in terms of 'Pre-workout', 'Intra-workout', 'Post-workout', 'Night Time', and 'Gainer'.
Please talk to your Account Manager about our other Optimum Nutrition Gold Standard products, and also Gold Standard posters, product guides and other Point-of-Sale.
Order Gold Standard Gainer 1.62kg in January, and receive a FREE Gold Standard Pre-workout Trial Size! Click HERE to order.