Freakinlicious
Published: 02/01/2019 12:45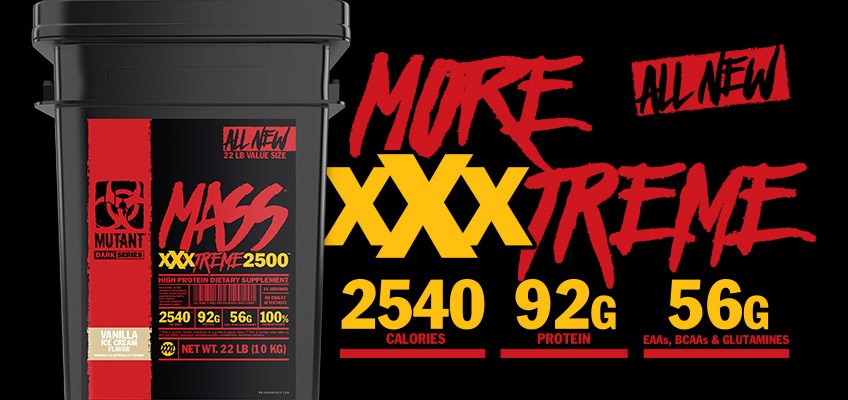 Tropicana Wholesale are Xtremely Xcited to announce a newcomer to one of our top selling Global brands, Mutant – Welcoming Mutant Mass XXXTREME 2500!!
Mutant's latest creation is designed for hard gainers looking to add serious size seriously FAST! Each serving includes clean, whole-food carbs, 100% pure whey protein and Essential Fatty Acids (EFAs) for maximum impact!
This new weight gainer will be in addition to Mutant's top selling product, Mutant Mass. New Xxtreme 2500 will be part of the 'Dark Series' and will come in a 10kg tub format and will be available in 3 flavours.
PRODUCT INFO
8 scoops mixed with 1% milk
2540 calories
92g whey protein – no inferior protein sources
38.7g EAAs
20.3g BCAAs
Essential Fatty Acids (EFAs)
17.3g Glutamine & Glutamic Acid
Available in 7lb and 22lb size
100% freakin'licious
Keep checking the Mutant page by clicking here, or call our Sales Team on 0121 313 6738.