Focus Formula
Published: 18/06/2019 16:37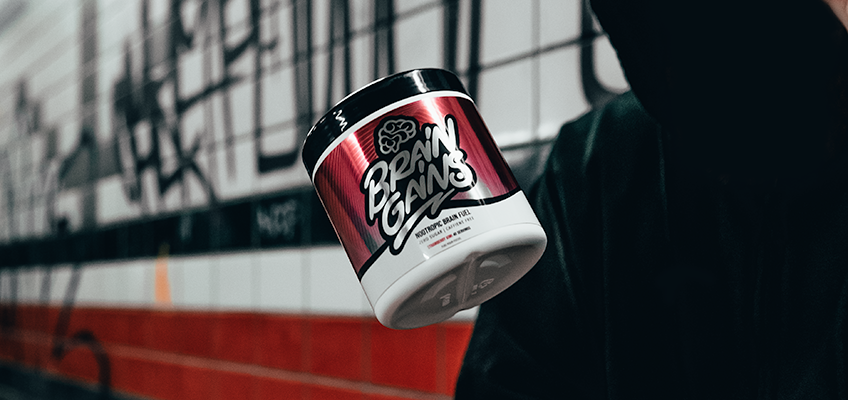 Are you looking to level up your brain?
Most nootropic supplements choose some of the right brain-boosting ingredients – but they tend to use ineffective dosages and/or cheap nutrient forms that just don't work as well.
New Brain Gains packs over ten different ingredients to provide clean energy, improved memory, enhanced mood, help with anxiety, and of course, better mental focus, all presented in clinical-range dosages and premium forms that are more effective than what leading brain supplements use.
What is Brain Gains for?
BrainGains was created for high-level thinking, gaming & physical training. It improves brain functions; like memory, creativity, focus and motivation - boosted by Teacrine.
BrainGains is the ultimate mood-boosting energy supplement that can be taken throughout the day to help boost productivity, physical performance, energy and focus.
It is also a perfect replacement for coffee, energy pills and energy drinks. 0% sugar, caffeine free, no jitters, no crash, just super smooth energy & laser like focus.
Who should be using Brain Gains?
• Students - For studying, learning, attention, memory, stress resistance and relaxation
• Athletes - As a safe, legal performance enhancer for motivation, willpower and intensity
• Competitors - For a winning mindset of calm clarity, strategic thinking and fast processing
• Professionals - For focus, multitasking under stress and creativity to boost work productivity
• 55+ - Age-targeted nootropic support for memory, verbal, mood and mental sharpness
Quality Manufacturing:
GMP Certified facility
Brain Gains Formula: no pointless additives – just pure, high-potency Nootropics & Vitamins
Clean Label: Non-GMO, Soy Free, Allergen Free, Gluten Free, Caffeine Free, Vegan Friendly, Non-Irradiated, Banned Substance Free
Eco-Friendly: Recyclable Packaging
Brain Gains is a new addition within our 'Nootropics' Category, and will be launching at Tropicana Wholesale in 4 flavours and will be available in 260g tubs. Keep checking our website for more details, or call our Sales Team on 0121 313 6738.