Drugs Tested Products
Published: 01/02/2019 14:22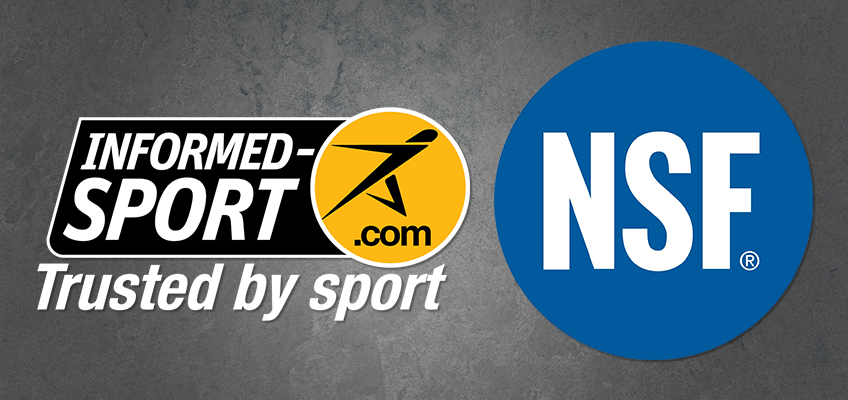 For many years now, sports nutrition products have been the fastest-growing category in the supplement industry and among the fastest-growing in the food industry in general. Chances are, most households have at least one sports supplement in the cupboard these days but their highest use has always been among athletes and sportsmen. In the modern era, you simply won't find a high-level athlete in a power or speed sport who doesn't use supplements. This is an excellent advertisement for the efficacy of sports supplements but there can be a downside to using supplements too - every once in a while, an athlete tests positive for drugs and blames supplements! Now usually, there is no evidence that the supplement was contaminated and most supplements that have been found to be contaminated are dodgy pro-hormones and fat burners but it can happen. And if it happens to an athlete, they can lose their medal, be disqualified and/or be banned for years from the sport they've dedicated their lives to.
So for those who's athletic careers depend upon a clean drug test, there are products which have been thoroughly tested for drugs banned by WADA (World Anti-Doping Agency) and other sports organisations. Two main companies provide this testing: Informed Sport and NSF. Both of these companies provide quality assurance programs which test every batch of a given supplement to ensure maximum safety for the user. Every step, beginning from where each ingredient originated to testing the final batch is ensured by these certification programs. Of course, there can never be a 100% guarantee that a product contains zero contaminants but risk is minimised substantially by using Informed Sport or NSF.
So if you are likely to be tested for drugs or you just want the reassurance that the product your buying has undergone extra testing, purchasing a tested product may be the best way to go and look for the NSF or Informed Sport logo on your supplements. On the Tropicana Wholesale sight, just click on 'INFORMED SPORT APPROVED'.