DELICIOUSLY VERSATILE PROTEIN POWDER – NEW FROM PHD!
Published: 05/03/2018 10:11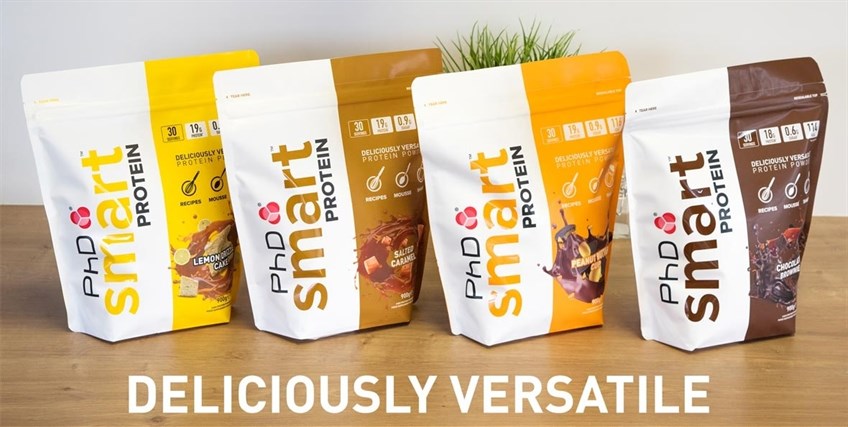 PhD Nutrition have recently launched their new Smart Protein Powder, and Tropicana Wholesale have it in stock NOW available to buy. This is the newest addition to the 'Smart' range from PhD.
It comes in 4 flavours, and is available in a 900g pouch. It is VAT free and the RRP is £24.99.
USE TO CREATE DELICIOUS RECIPES
Deliciously versatile, use PhD Smart Protein™ Powder to bake amazing high protein, low sugar recipes, including brownies, waffles, pancakes and much more.
MAKE INTO AN INSTANT MOUSSE
Use Smart Protein™ to create a quick and easy protein mousse.
Simply mix Smart Protein™ with your milk of choice to create a thick, deliciously indulgent high protein, low sugar mousse.
Top with some blueberrys, nut, granola or pieces of your favourite flavour PhD Smart Bar™.
USE FOR A RICH INDULGENT SHAKE
With a choice of 4 great flavour, you won't know which to try first.
Just add a scoop of Smart Protein™ into your PhD shaker cup with 200ml of water and enjoy a delicious, smooth high protein shake.
To find out more, visit the PhD Page on our website, or call your Account Manager today on 0121 313 6738